In the Fill & Sing module, you can quickly and easily fill out the forms and sign them. Using this module, you will not be able to edit the forms.
Open Fill & Sign module. You can choose to fill out your form from the following features:

You can choose Crossmark, Checkmark, Filled Dot, or Line to fill out the checkboxes:
Click on one of the marks you want to use.

Click on the place in the document where you need it to be placed.

Once it's placed you can drag the mark to move it and change its size by dragging the circle in the right bottom corner.

Alternatively, you can click on Reduce size/Increase size buttons to change the mark's size.

Click on the circle icon to change the color of your mark.

Click on the three dots to change the field type. You can replace your mark with your signature, initials, or other shapes.

Click on the bin icon to delete the mark.

You can use the Text feature to fill out the text fields:

Click on the place where you need the text field to appear.

There is also an option to add the Signer's Name and Signing Date.
Select the Signer's Name or Signing Date option.

Click on the place where you need the data to appear.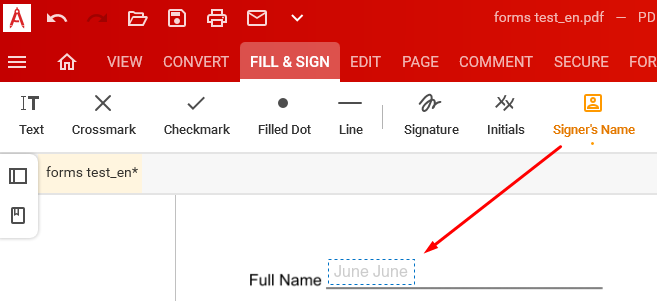 Once the data is placed you can change it.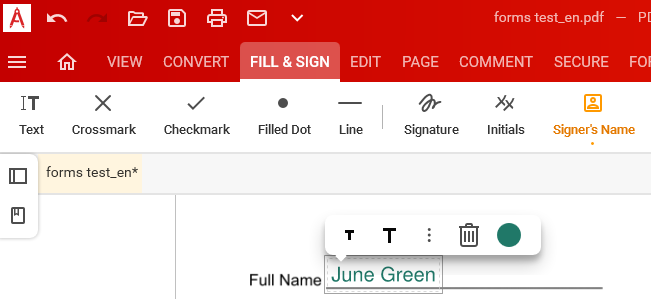 You can add your Signature or Initials to your form. Click here to learn how to sign a file with Fill & Sign module.