On the Right Auxiliary Panel, you can find the option to view existing Links in a document.
Click on the Extras panel located on the right-hand side.
Here you can see the links in your document sectioned by pages.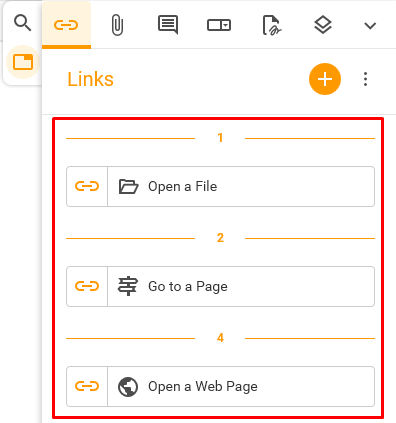 Click on the Plus icon to add a new link.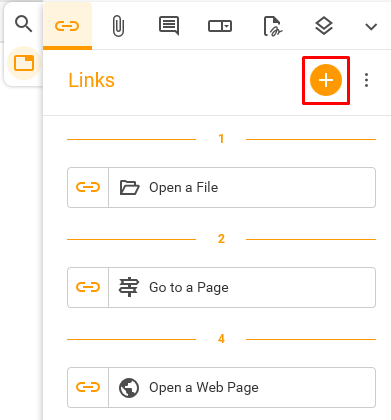 You can click on the three dots in the corner to expand/collapse the link structure for all pages.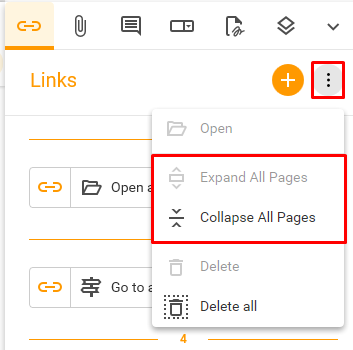 To edit a link you can click on the pencil icon next to the link.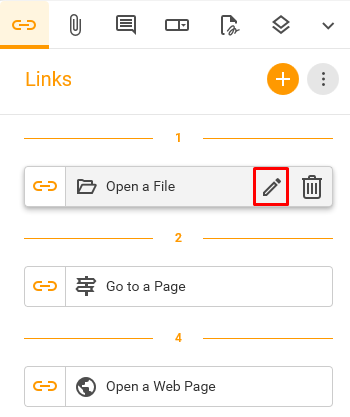 You can delete a link by clicking on a bin icon.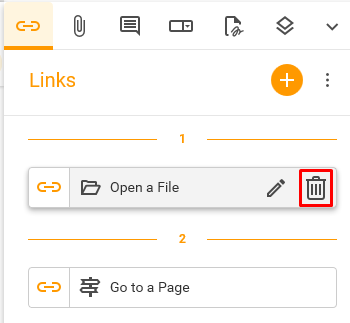 If you hover the cursor over Open a File or Go to Page links, you will see a preview of the file/page.