Make sure you are in the Edit Mode. Then right-click on the link and select Delete.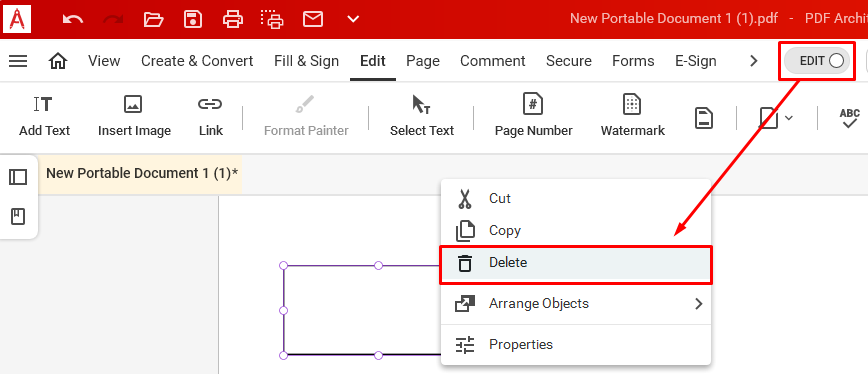 Click here to learn more about navigating to a specific link.
We have two additional modules. The OCR module allows you to recognize and edit text within any scanned document or image. We also have the E-Sign module that allows you to electronically sign PDFs and track and manage e-signatures in real time. If those modules are not available for you, you can purchase them here.