A red box around a document element means it is an image.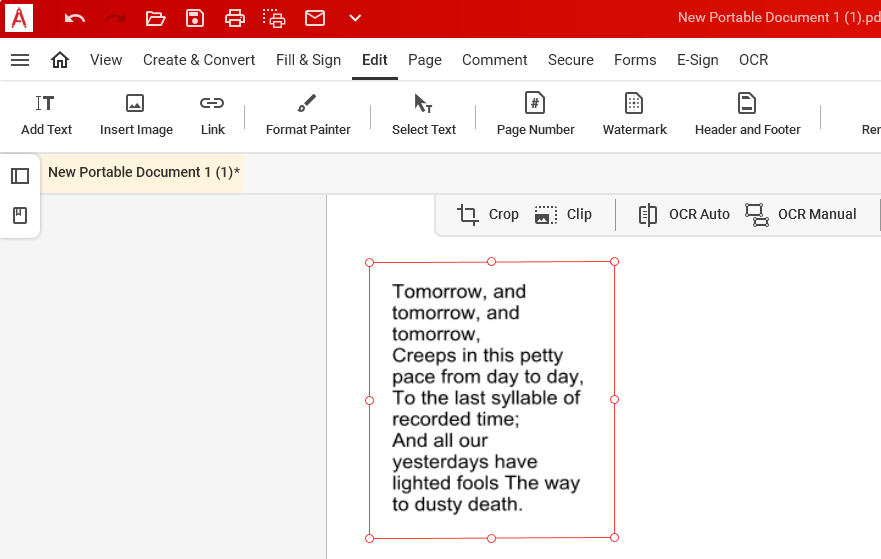 When a red box surrounds the entire page of a document it usually indicates the document has been scanned.
A scanner creates an image representation of the page. Converting this image to a PDF creates a document where each page becomes one image. Using the OCR functionality you will be able to modify text.
Click here to learn more about OCR.