You can modify several documents at a time with a Batch tool.
Each feature will be listed in this section. No matter what tool you want to use, all batch tools behave the same.
Using the batch tool is an easy 4-step process:
Step 1 - Open the Batch tool
Open the Home tab.
Click on Batch.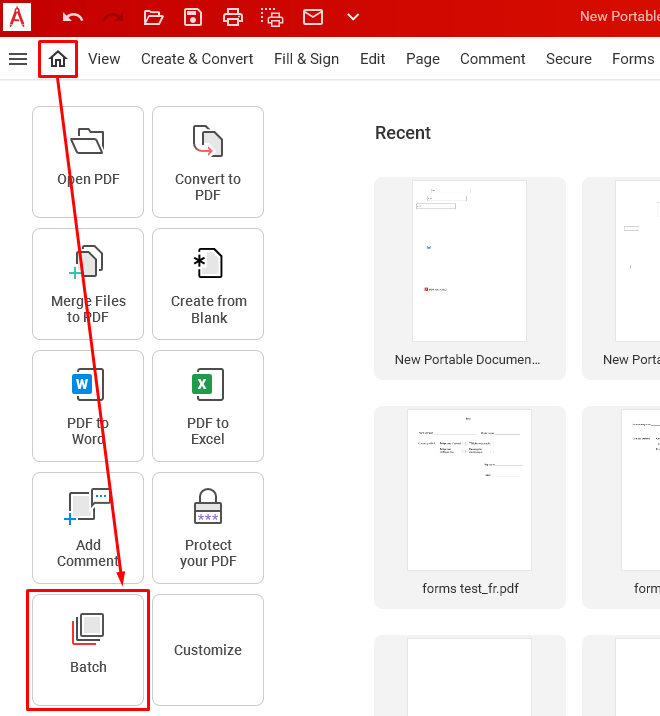 Choose the tool you want to use.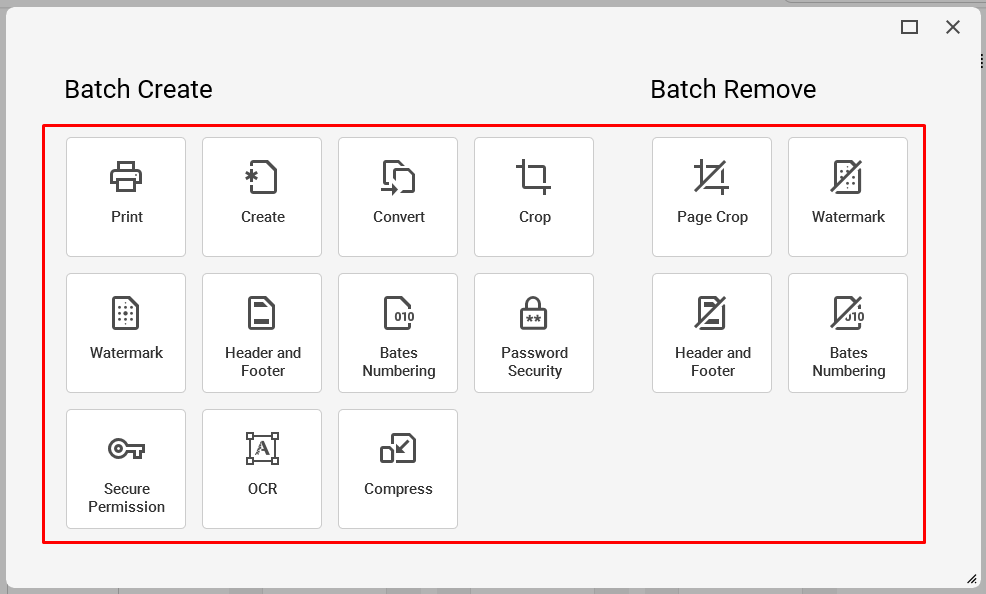 Step 2 - Add files
In the Add section, you will choose the files you want to modify.
Click on the Plus sign.

Add Files… will let you browse your computer and choose individual files to work with.
Add Folder… will let you browse your computer and import the entire contents of a folder.
Add Opened Files… will take any files currently open in PDF Architect and add them to your file list.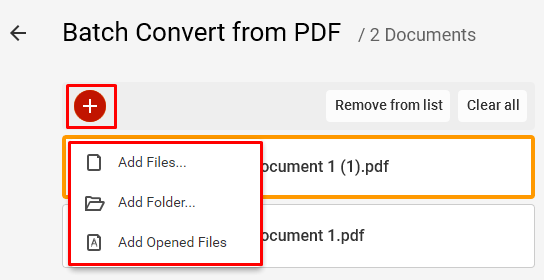 Step 3 - Configure the settings

When you click on ADJUST, you will configure the specific feature you want to use. Each feature in the Batch tool already has an article explaining how it works. Click on the link for the article for a feature to learn more.
Step 4 - Save
Choose the place to save the file
Select Save.
Click on the folder icon.
Choose the place where these documents will be saved.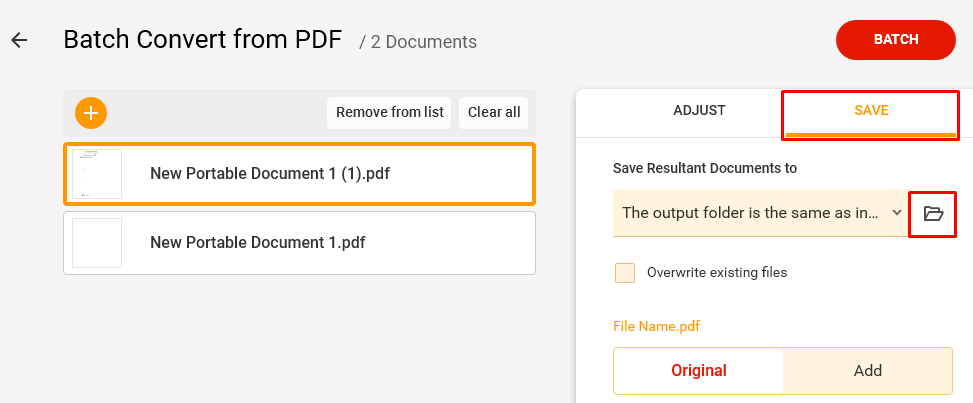 Confirm the action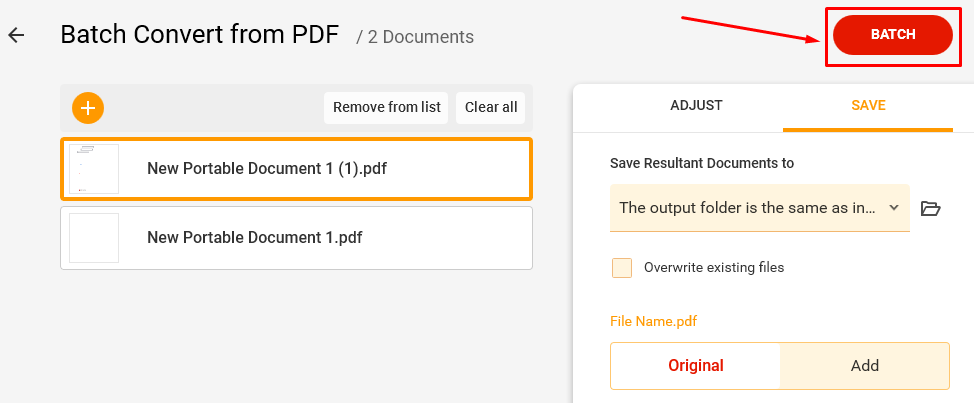 Open files
Click on open folder or open files to check the modifications.