PDF Architect offers two separate modes that change how you interact with your PDFs. You can access them via the following tabs: Edit, Comment, Secure, Forms, E-Sign, and OCR.
Edit Mode
You can modify your PDFs while in Edit mode. You can select your elements and access their specific properties.
Select a document element.
Choose Properties.

Press the Delete key to remove the selected element.

You can select multiple text boxes and images at once.
Hold down the left mouse button and drag the cursor.
When you release the button, the elements will be selected.

Each mode has a unique set of right-click options.
Right-click on your page to quickly access editing tools.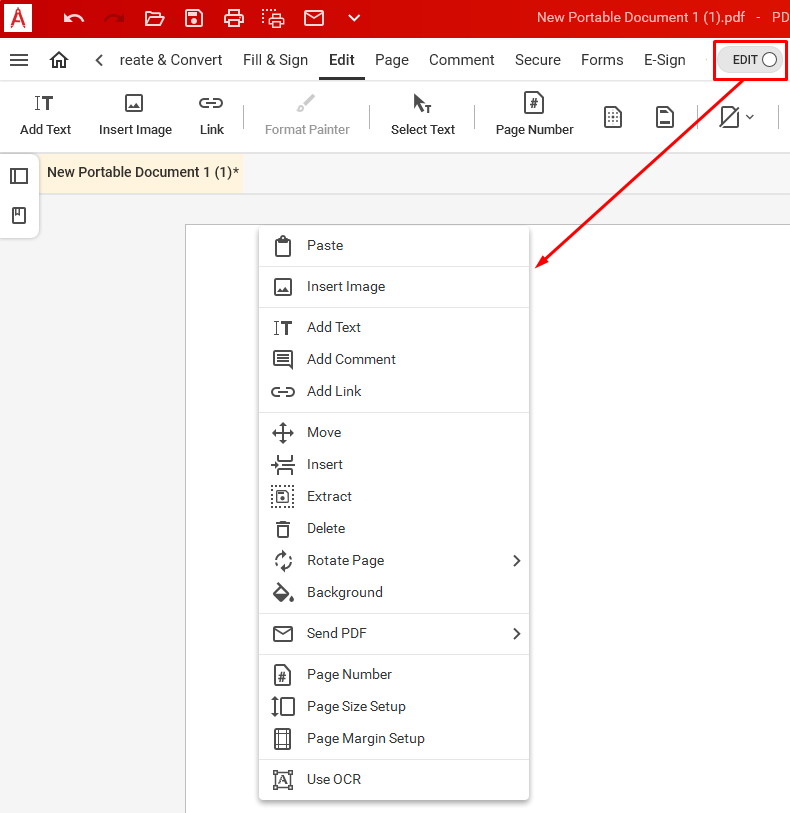 Edit mode should be used for creating documents and configuring the features of your PDFs.
View mode
To surf, read a document, and interact with forms, links, and annotations it contains, you can use the View mode.
Click on a link or form field to make sure it meets your specifications.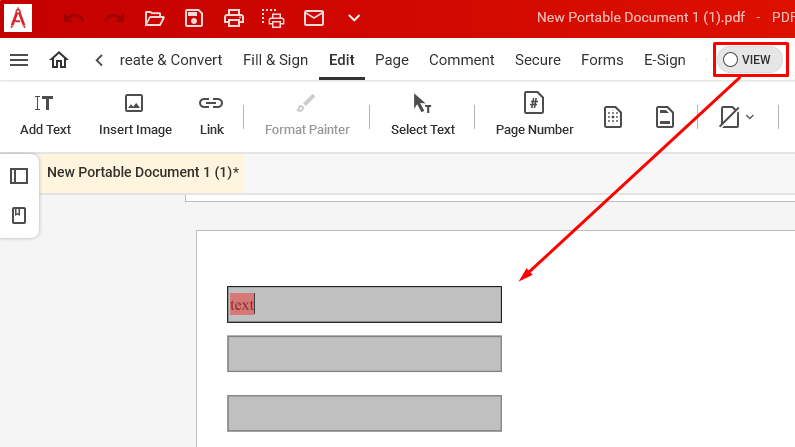 You can right-click on the page to access document view, navigation, and annotation options quickly.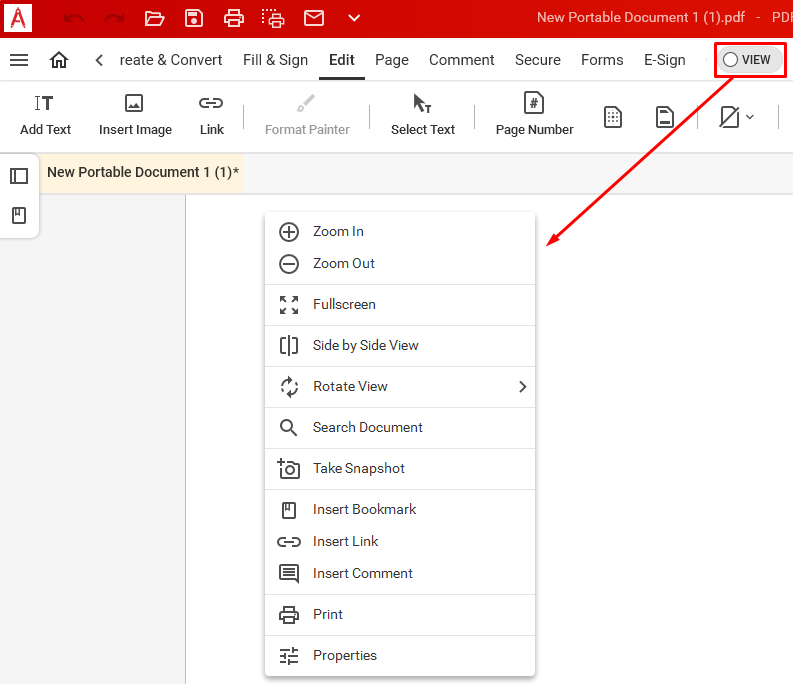 We have two additional modules. The OCR module allows you to recognize and edit text within any scanned document or image. We also have the E-Sign module that allows you to electronically sign PDFs and track and manage e-signatures in real time. If those modules are not available for you, you can purchase them here.