Open the Page Tab to find the Move and Reverse options.

Click the Move option.
Enter the pages to move.
Choose the page where the pages will be moved to.
Select the location you want to move the pages to (either Before or After the selected page).
Click the Move button.
You can also Drag & Drop the pages where you want them to be.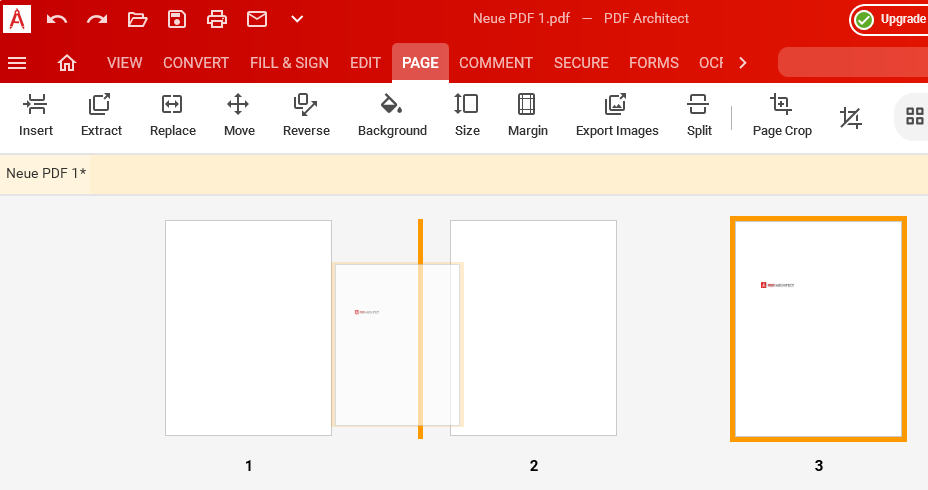 The status bar will confirm the pages have been moved successfully.
The Reverse feature allows you to reverse the order of pages completely.
In the Page tab click the Reverse option.

The document page order will be reversed, and you will see the following message at the bottom of the application window:

We have two additional modules. The OCR module allows you to recognize and edit text within any scanned document or image. We also have the E-Sign module that allows you to electronically sign PDFs and track and manage e-signatures in real time. If those modules are not available for you, you can purchase them here.