The option to Export Images can be found in the Page Tab.

First, you need to choose the pages you want to export images from.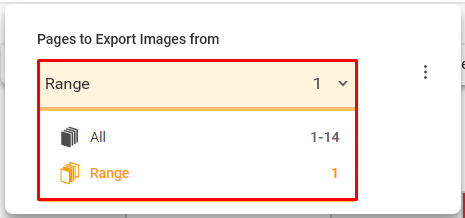 You can click on the three dots in the right upper corner to show more options.
There you can choose the format for your image files.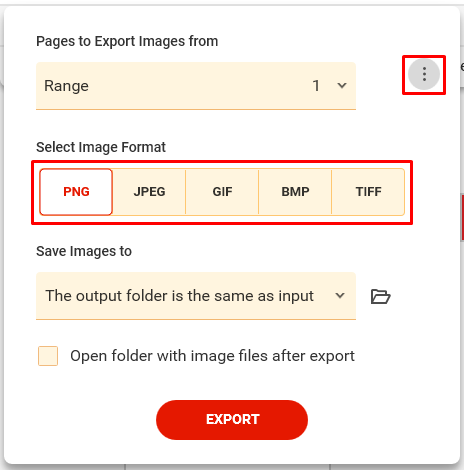 You can click on the folder icon to choose the save location for your images.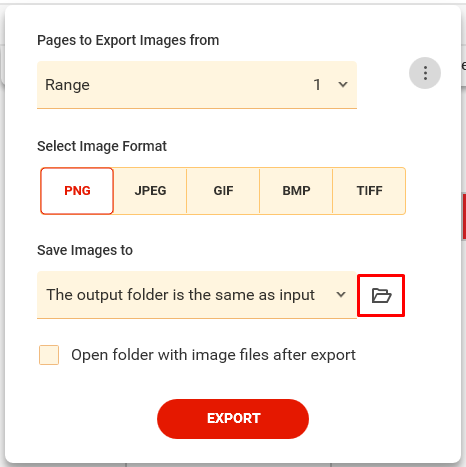 Select the check box next to Open folder with image files after export if you want this folder to open after extraction.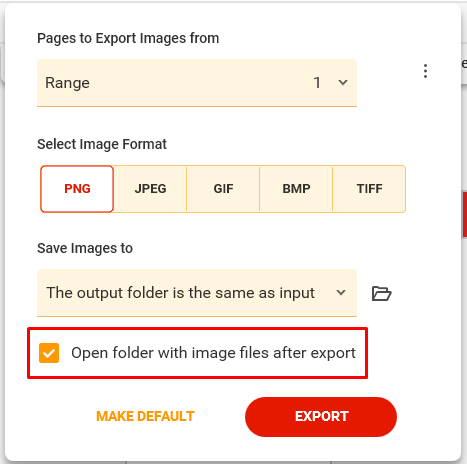 Click the Make Default button to use the selected settings moving forward.
Click on Export to begin.
The files will be named based on which page they were on, and their order on the page.

Example:
Page_1_Image_1
Page_1_Image_2
Page_4_Image_3
We have two additional modules. The OCR module allows you to recognize and edit text within any scanned document or image. We also have the E-Sign module that allows you to electronically sign PDFs and track and manage e-signatures in real time. If those modules are not available for you, you can purchase them here.