There are several features that require you to choose a color. For this article, the highlight text feature will be used, however, the color selector is the same across the application.

When you use, any feature requiring color choice, you will see the pane below appear.
Choose a visible color to select it.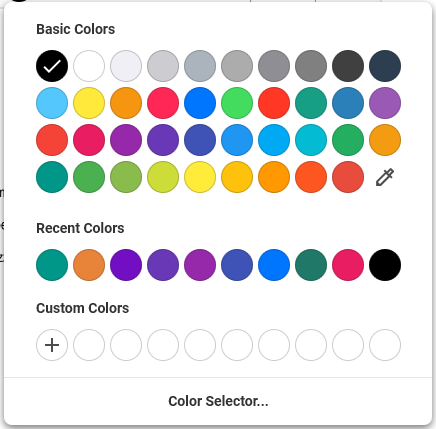 This article is about setting up custom colors. Below you will find instructions for the two ways PDF Architect lets you choose.
Eye Dropper Tool
The Eye Dropper tool will let you use any color that you can see on your monitor.
Click the Eye Dropper icon.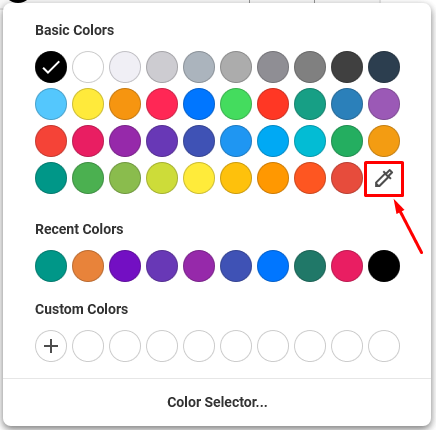 Your mouse cursor will change into the eyedropper icon.
There will be a box that changes color as you move your mouse. It will match any color under your cursor. Click on the color to select it.

The color you have selected will be your active color for that feature. You can always verify the color in Recent Colors.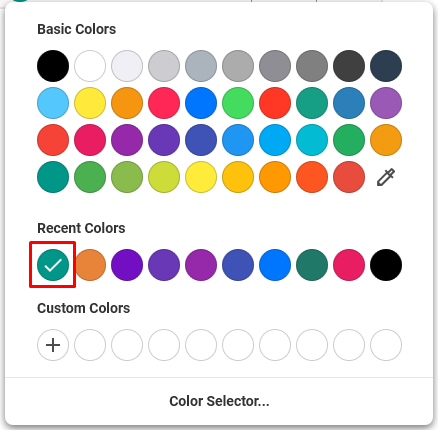 Color Codes/Custom Color Selector
You can always add a custom color the conventional way. You can use the color slider or enter a color code.
Click on the Color Selector.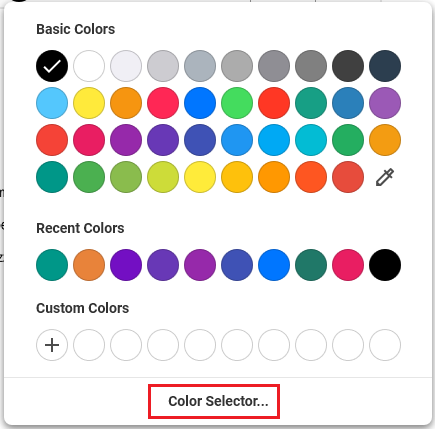 On the left side of the window, you can choose the color you want.
First, adjust the slider to get the color you want.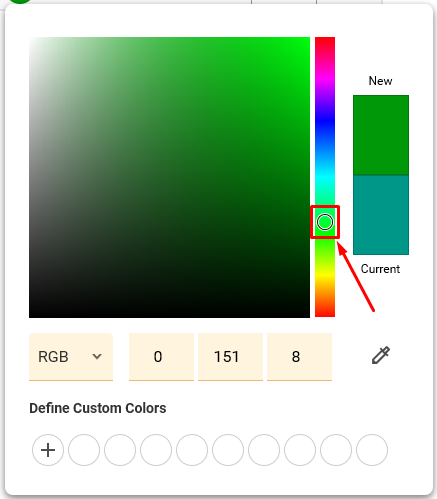 Click into the box to move the dot. This will change the color.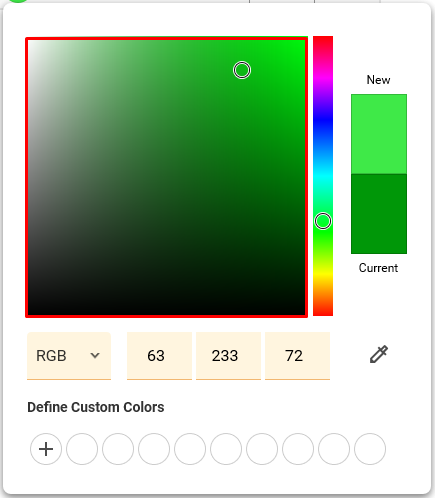 Click the plus sign to add the color. It will always take the color under New.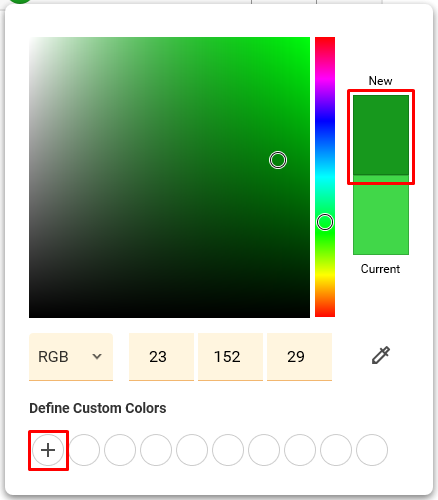 Alternatively, if you have the specific color codes you can enter them directly.
Enter the color code (whichever you have).
Then click the Plus Sign under Define Custom Colors.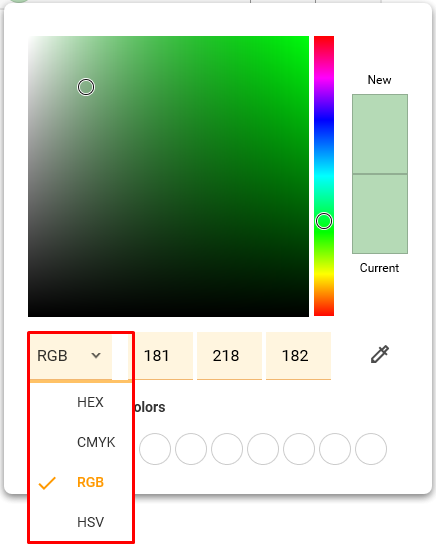 You will find your choices in the Custom Colors section of the color selector.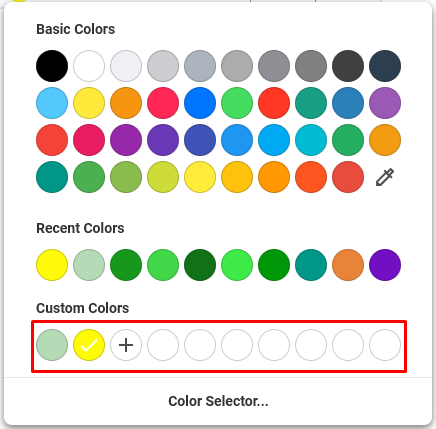 We have two additional modules. The OCR module allows you to recognize and edit text within any scanned document or image. We also have the E-Sign module that allows you to electronically sign PDFs and track and manage e-signatures in real time. If those modules are not available for you, you can purchase them here.