We provide a quick tool for users to extract pages without opening up any program.
Navigate to the part of your computer the file is saved.
Right-click on the file. Expand the PDF Architect option and choose Split PDF.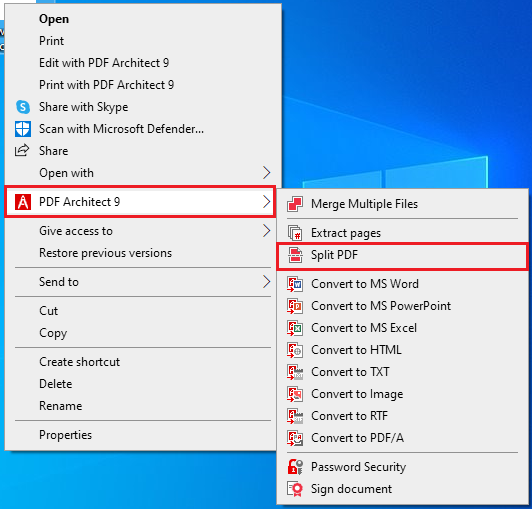 Inside the application open the Create & Convert Tab.
Click on Split PDF.

You can choose how to split your document from the following options:
Split every X Pages
Using this option you will be able to split a document into an equal number of pages.
You need to set the number of pages and choose the file name and the location to save the file.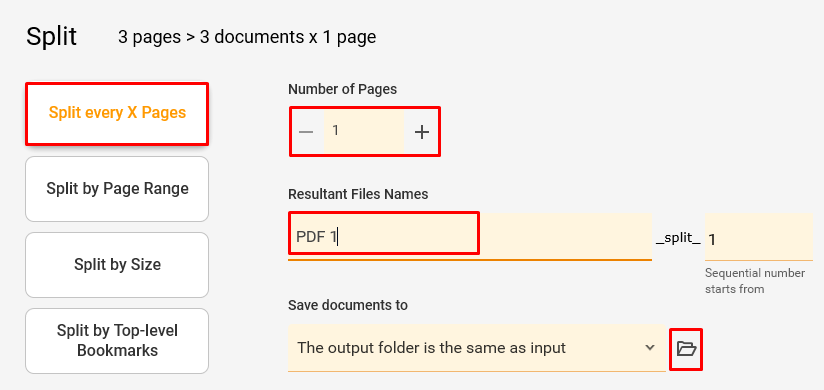 You will need to decide how many pages belong to each new document. Change the number in the box. If it is 1, each page will be a new document. If it is 3, then every three pages will be a new PDF.
You will see the final number of documents and pages displayed here. It will change depending on the Number of Pages setting.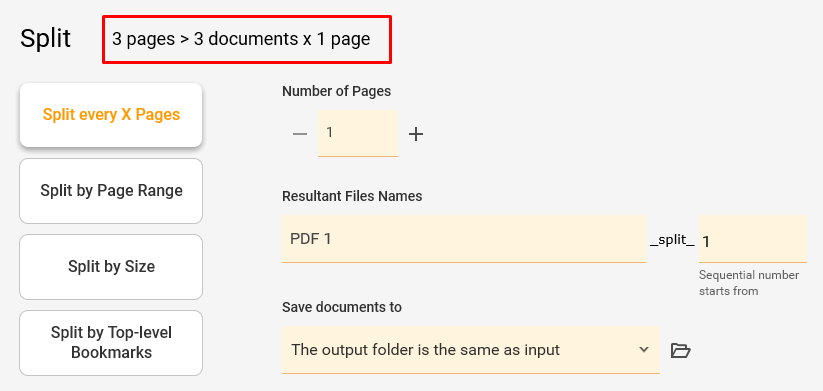 Split by Page Range
Using this option you can split the document by page ranges.
Choose the page range you would like to split up.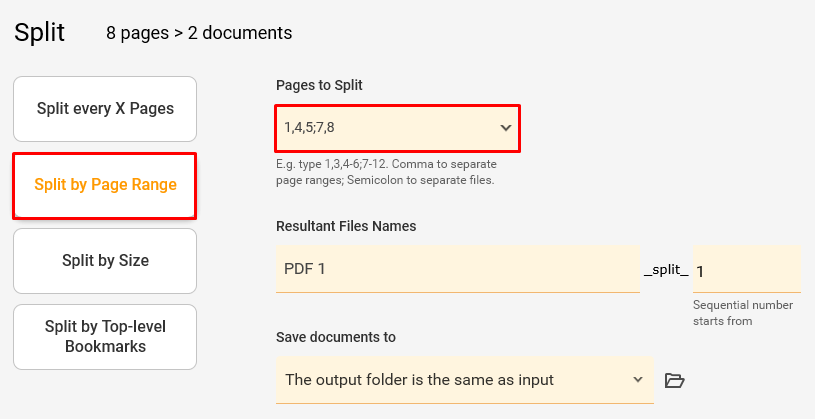 Each new PDF created will have the suffix _split_1, .split_2, etc added to assist you with identifying the files after.
Split by Size
In Split by Size option, you can set a file size for your documents to be split into.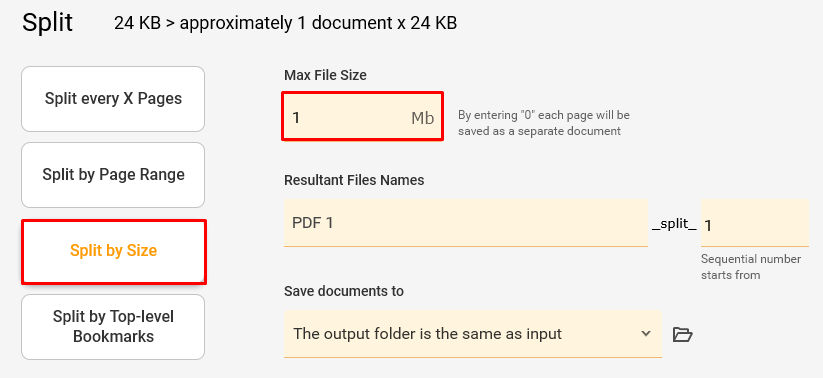 You will see the resulting number of documents and their size displayed here.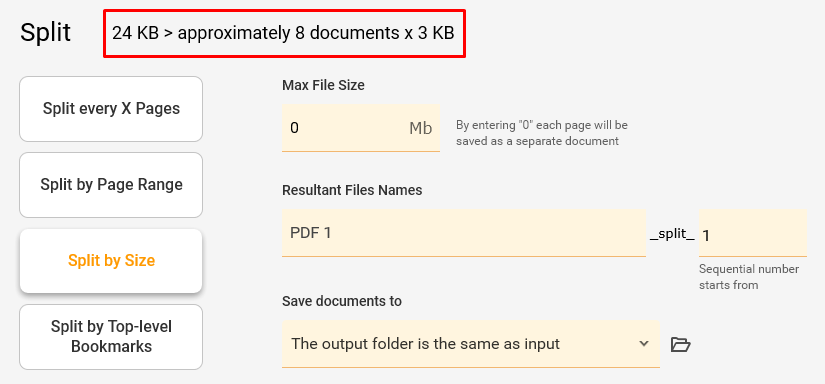 Split by Top-level Bookmarks
This option allows you to split the document by the document bookmarks.
You can choose to save the split documents under the bookmark names.
Click on Split when you are ready to split your PDF.