The Windows Registry keeps track of the files you open in each program you use. The recent documents list shows the last files you have opened with PDF Architect. You can open files directly from this list.

The homepage of PDF Architect contains your Recent Documents.
Click on the Home icon.
Select your document.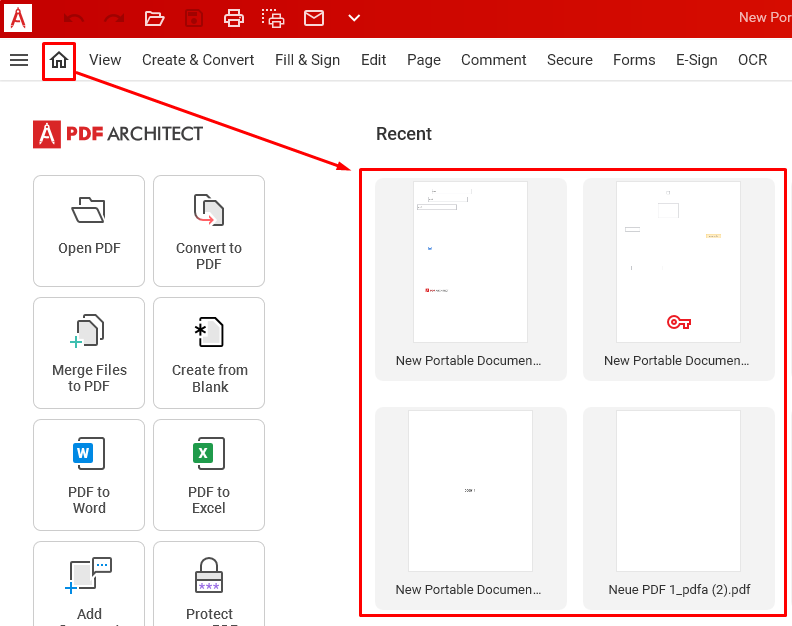 Click the List icon to change the display.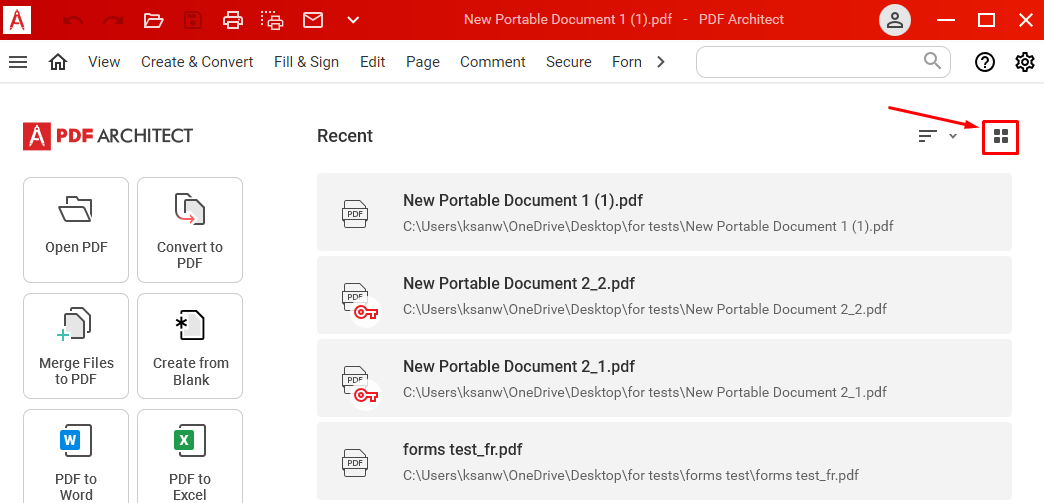 Alternatively, you can access your recent files in the main menu.
Open the menu in the upper left-hand corner.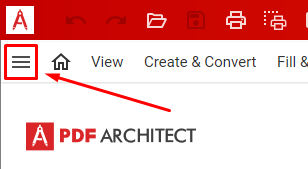 Click Open.
Select Recent.
Choose your file.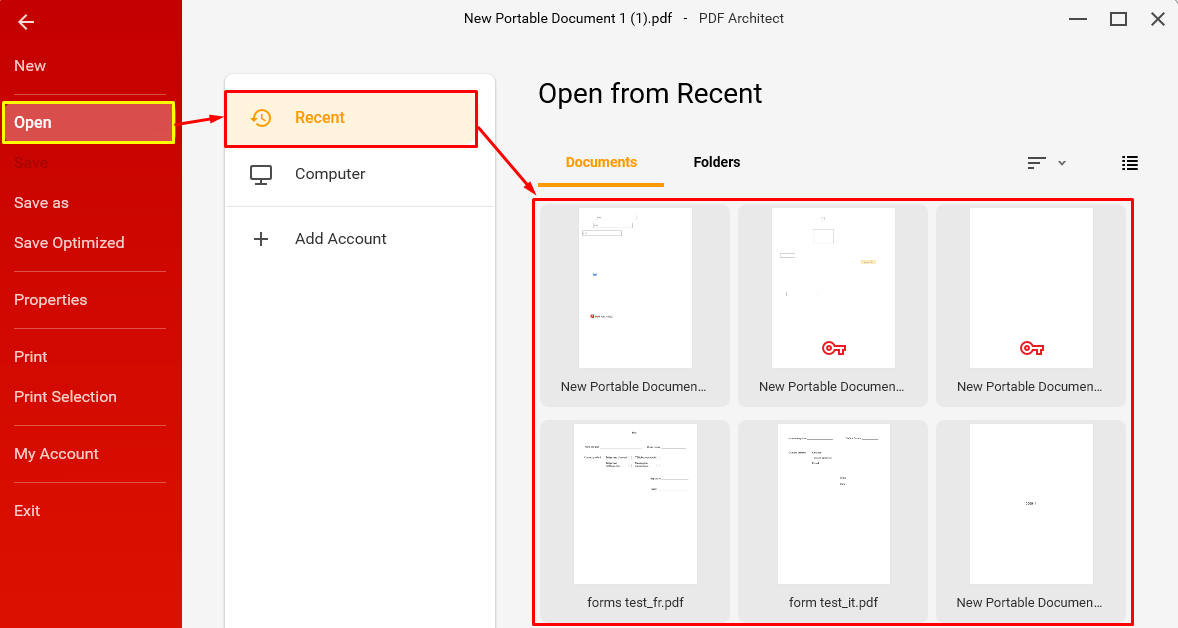 You can switch to the list view from here.