Any time you have 5 or more licenses of the same version, you can batch-assign them to your end users.
You will need to prepare a CSV file listing each assignee. In column A, list the email addresses of your users. The upload will not work without this. You also have the option to add names: first names are placed in column B and last names are in column C.
Step 1 - Select the Product
Go to the Manage Products section of your account.
Click the arrow to expand the product you want to assign.
Click the arrow next to Unassigned Licenses.
Choose the Assign to multiple users.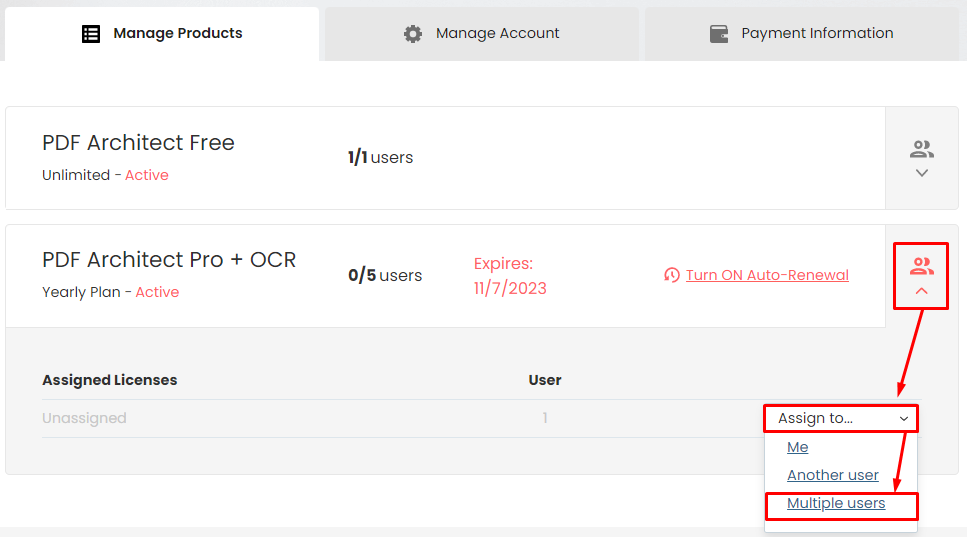 Step 2 - Upload CSV
You'll see a popup prompting you to upload your CSV file.
Click on the Browse button.
Choose your file.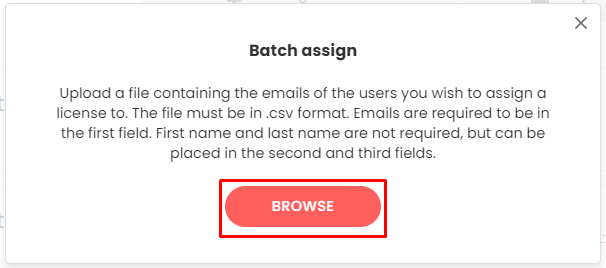 The window will now reload showing the data from your CSV file. You can confirm the information and decide, which users from the list, should be imported.
Any user with a checkbox will receive a license, remove a check if that person should not receive a license.
Once you are ready, click on Assign.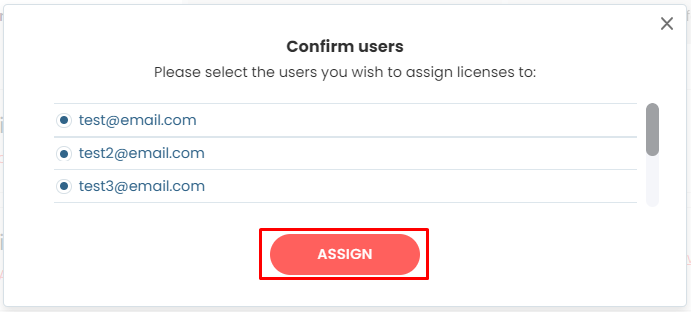 Step 3 - Confirm the assignment
You'll see a list of each assigned email account by expanding any product in the Manage Products section of the PDF Architect account.