This feature is now built into the Request Signature tool in PDF Architect 8.
The instructions below are for PDF Architect 7 and older versions containing e-Sign.
You can take your active PDF and use Quick Send to send that document for signing. Quick Send is a simplified version of our complete electronic signature tool. Click here for more information about the complete advanced send flow.

You can only access Quick Send if you have a document open.


Select the document you want to send off.

Open the E-Sign tab.
Choose Quick Send.


The first step is to choose your signers. A signer is the person who will receive this document and apply their signature. Any signers you have already configured will be accessible.


Pick someone from the Choose Signer list.

Hover your mouse over each signer to see additional information.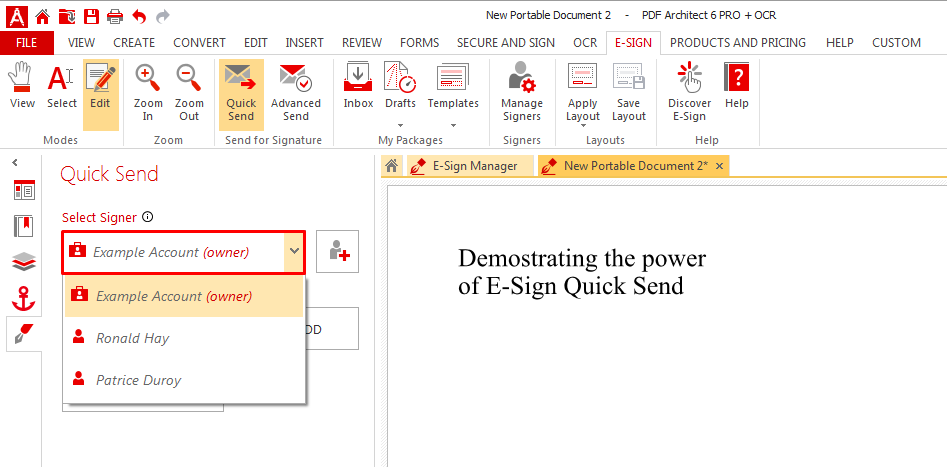 You can also quickly add a new signer using this icon.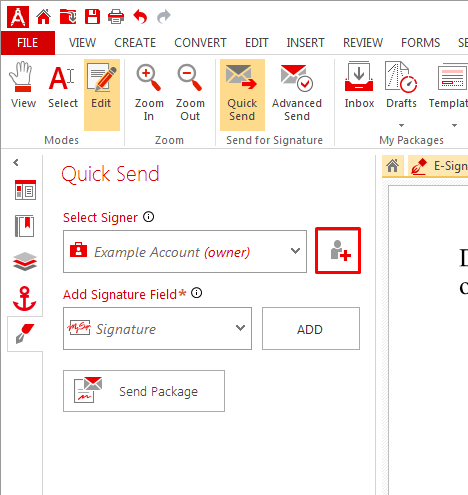 Enter the requested information.

Click Add.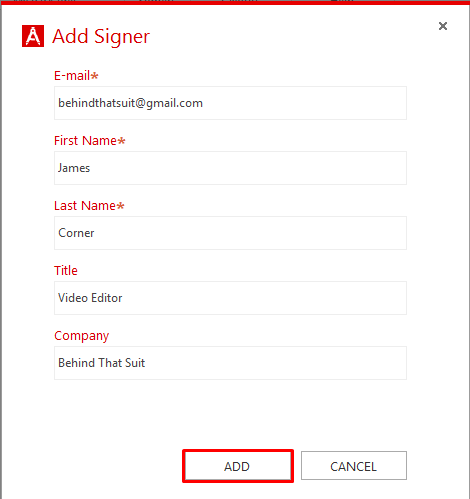 They will now appear in your signer list.

You can choose the type of signature. You can request their Signature or Initials. The signer will be able to configure the aesthetic during the signing process.


Click the dropdown under Add Signature Field and choose one.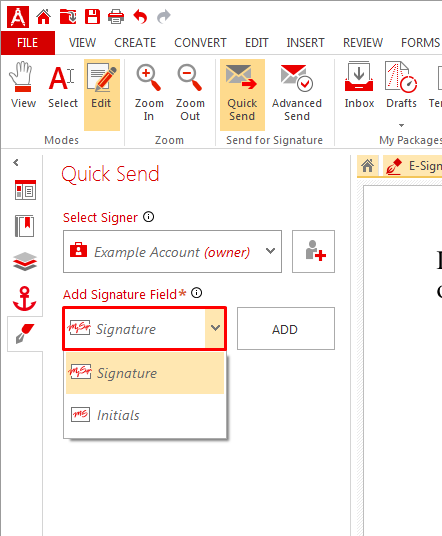 Click Add.

Move your cursor on your document and you will see the signature field appear on your document.

Left-click and drag the cursor to set the signature field's size.

Release your mouse button to place the field.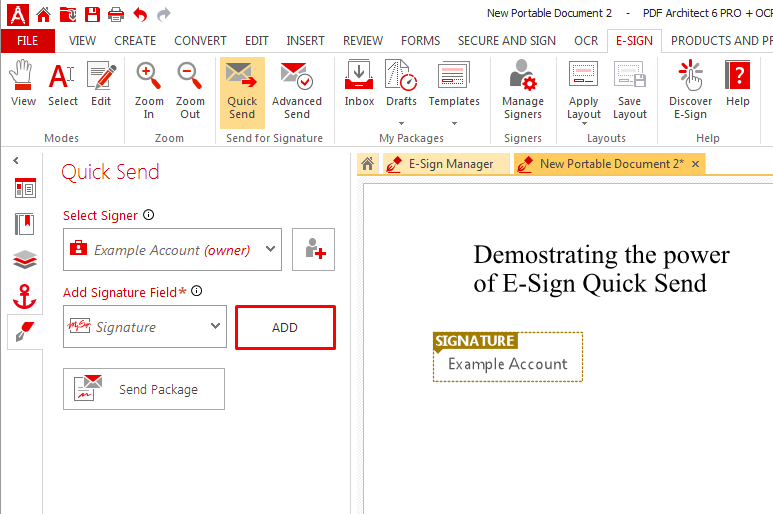 Select the field while in Edit Mode to resize or move it.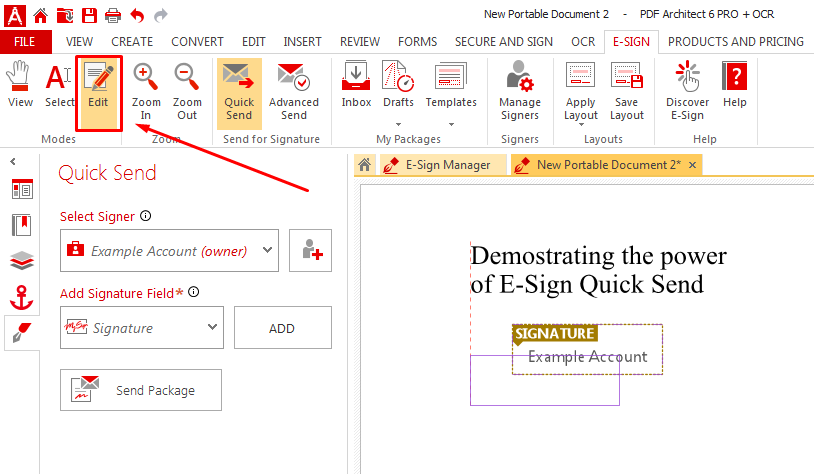 You can add multiple signers to this document. Each signer will be differentiated with a unique color.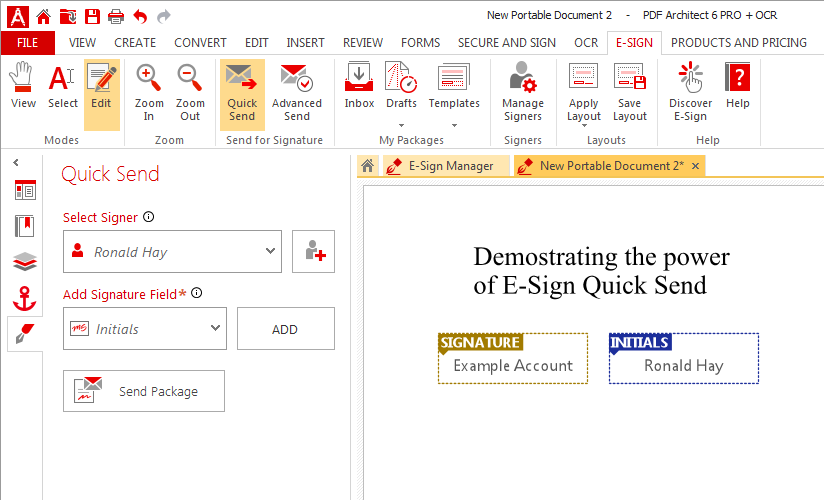 Click Send Package to proceed.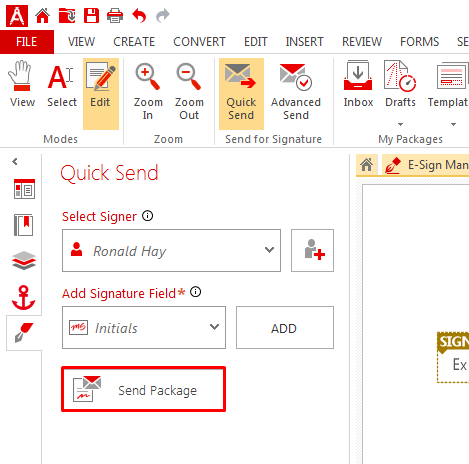 PDF Architect will now send your document for signing. You'll see the window below as it sends. You may also be prompted to save any unsaved documents.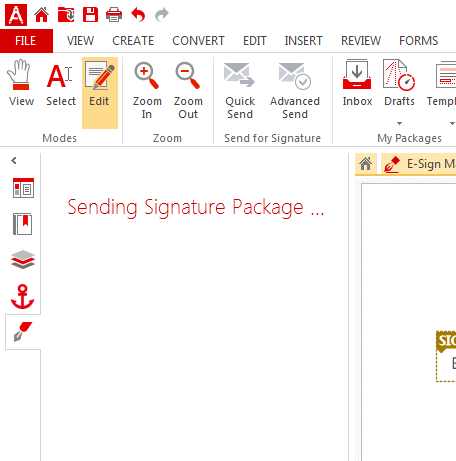 Once sent, you will see the notification window below.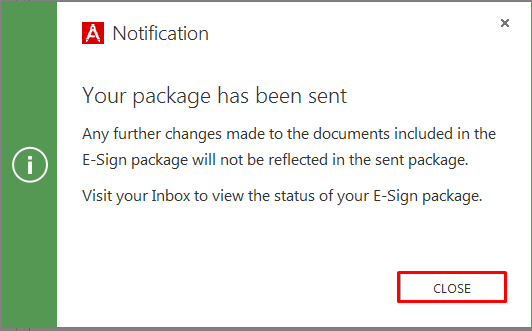 You can monitor the progress of your signers in the E-Sign Manager.
You'll receive an email after each signer has completed their part.