A Check Box is most commonly associated with multiple choice questions. A check box would be applied when a user can choose one or more of the options available. A Radio Button is the option for when a user can only choose one answer per question. Click here for more information.

Click on Check Box found in the Forms Module. You will see the outline for the check box appear on your document. You can position it wherever you would like. When you are ready, simply click the left mouse button to place the field.

You will notice that after you place a button the Check Box option remains active. Any buttons you place now will be associated with the same question. Click the Check Box option again to end this grouping. Click it again to start a new group of answers.

This will ensure a user can choose one of each group of possible answers.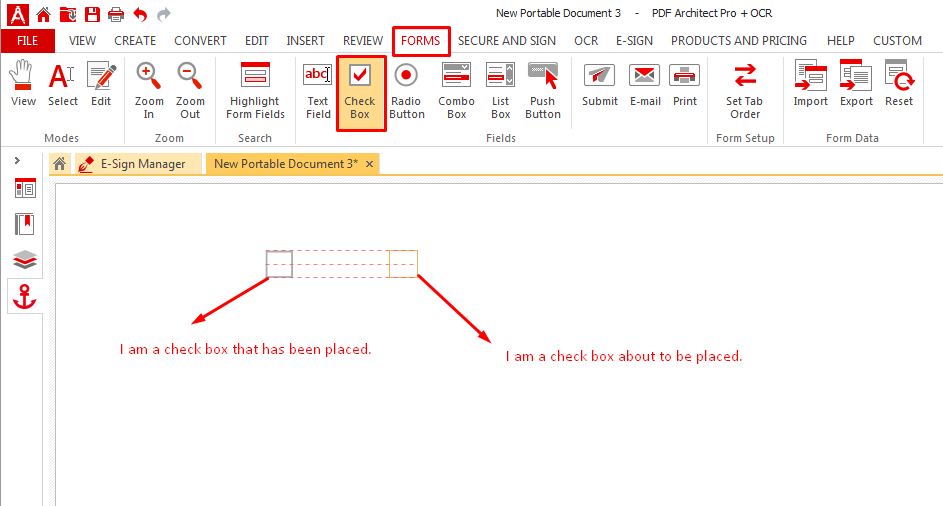 Click on Edit in the top left to go into Edit Mode. Then select the Check Box. This will make it the active document element. Then click on the wrench icon on the right side in order to open the Properties.

Click here to learn more about form properties.


Deleting a form field:

It is really easy to delete a field. Simply make sure you are in Edit Mode and then right click on the form field you would like to delete and choose Remove.