A Push Button is a form field which can be configured with same actions that are provided in our Insert Links feature.

Click on Push Button found in the Forms Module. You will see the outline for the text field appearing on your document. You can position it wherever you would like. When you are ready, simply click the left mouse button to place the field.





Click here to learn more about form properties.
In the Widget Events section, click on the pencil icon next to Action to configure the purpose of the button.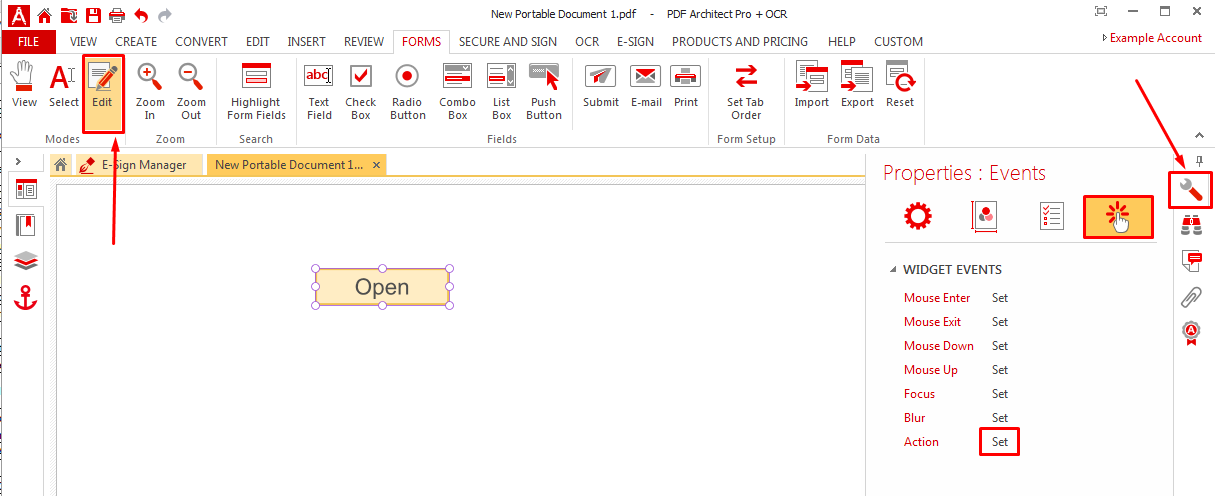 The Add Action window will open. Click on the available action below to open an article describing how to set up the functionality.
Open a Webpage

​Open a File

Go to a Page

Perform a JavaScript Command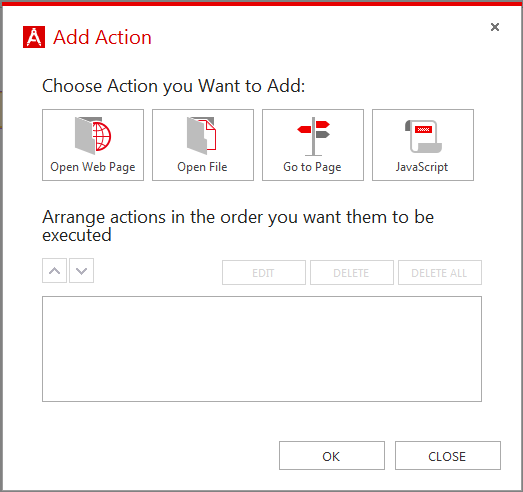 Click on your button while in View Mode in order to test it out.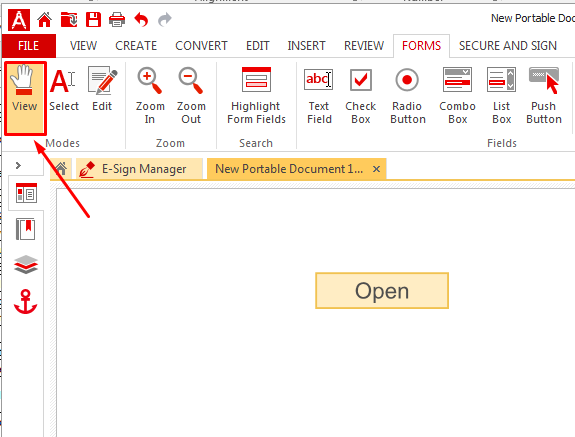 Deleting a form field:

It is really easy to delete a field. Simply make sure you are in Edit Mode and then right click on it and choose Remove.