PDF Architect can add a link over any pre-existing document element. These links can be set up to perform several different actions. This article will cover creating a link that will navigate to any page in your document.

The first step will be to go to the Insert Module and select the Links feature.





Once the Links feature is active you will be able to choose the target area for your link. The mouse icon will change to confirm your selection. Move the mouse icon over to where you would like to place your link.

Hold down the left mouse button and drag the mouse. You will see a red rectangle as you move the mouse, allowing you to decide how big or small the link will be. The area inside this rectangle will be your link.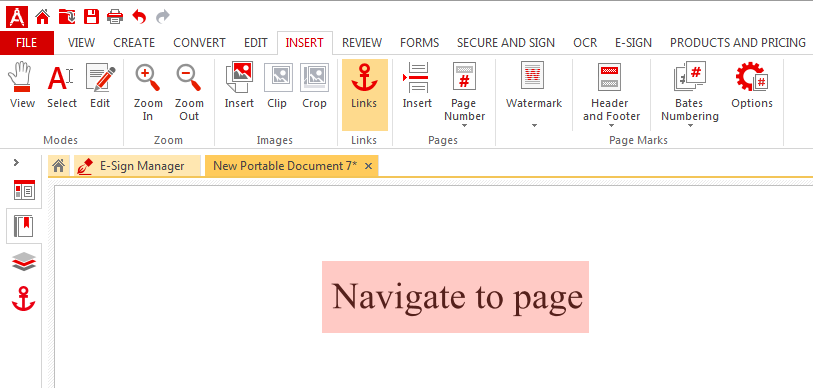 When you release the mouse button you will see the Add Action window below. Choose the Go to Page option.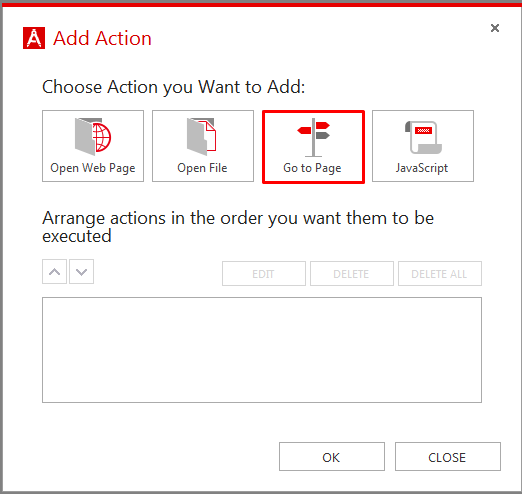 Your mouse icon will change. Use the page navigation tool at the bottom to navigate to the page you want your link to point to.





Once you have arrived at the target page, click with the left mouse button. You will be brought back to the Add Action window. Your action will be listed in the bottom portion of the window. When you click Ok your link will be configured.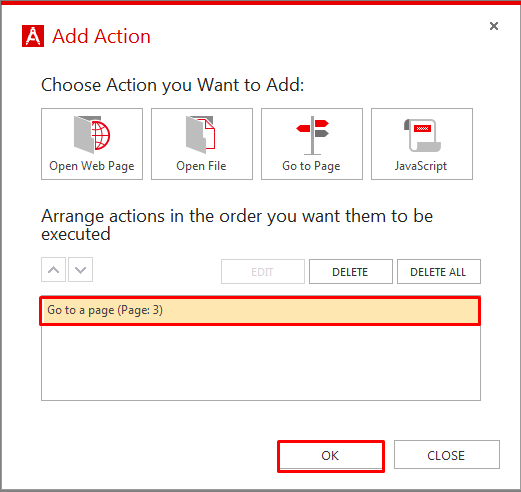 To test your link click on View in the top left corner to go into View Mode. Clicking on your link will now go to the page you have chosen.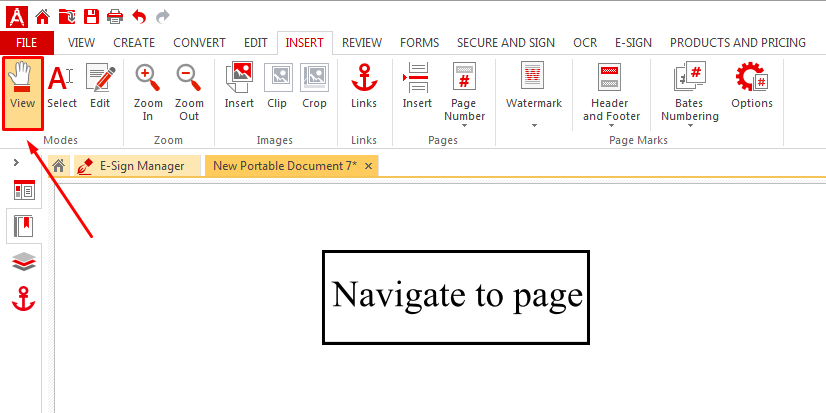 You can open the properties to customize your link. First make sure you are in Edit Mode by clicking on Edit in the top left corner. Once you have selected your link and select the Properties icon on the right sidebar.





Click on the pencil icon next to any option in the Appearance section to change it.





You can modify or change the action at any time by choosing the pencil icon next to Action in the Link Events section.





While in Edit Mode you can also resize and move your link around your document. Hold down the left mouse button while your cursor is over a circle in the purple border and you can change the size.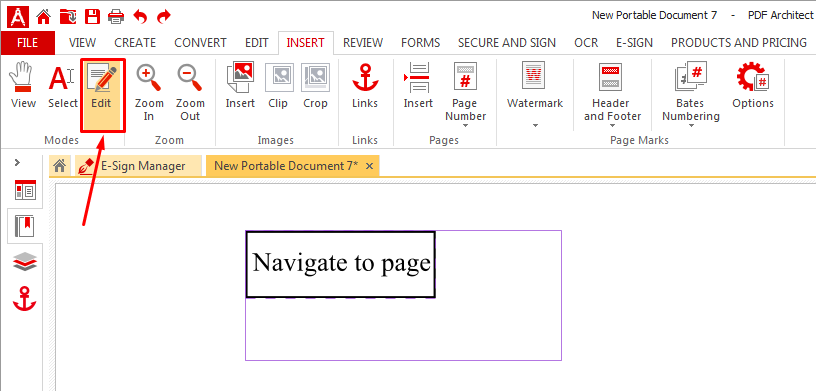 Hold down the mouse button anywhere else on the border to move its location.