You may have more than one product associated with your account. You can quickly cycle between them from within PDF Architect.

Click on the Login icon in the top right corner and then choose Manage Products.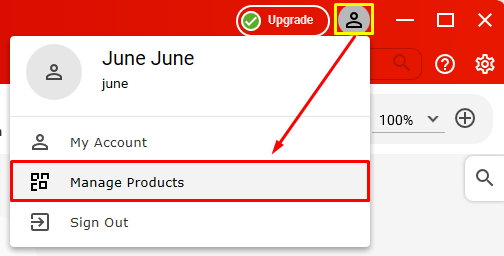 Select the product you would like to use.


You'll see this confirmation at the bottom of your PDF Architect window.


You will also see the name of the product update in the top center of the PDF Architect Application.