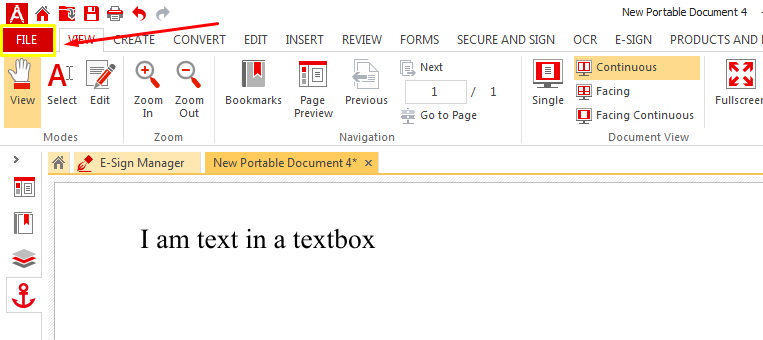 All of our PDF creation tools will be found in the Create section.
Choose Blank and then choose Create for a new empty PDF.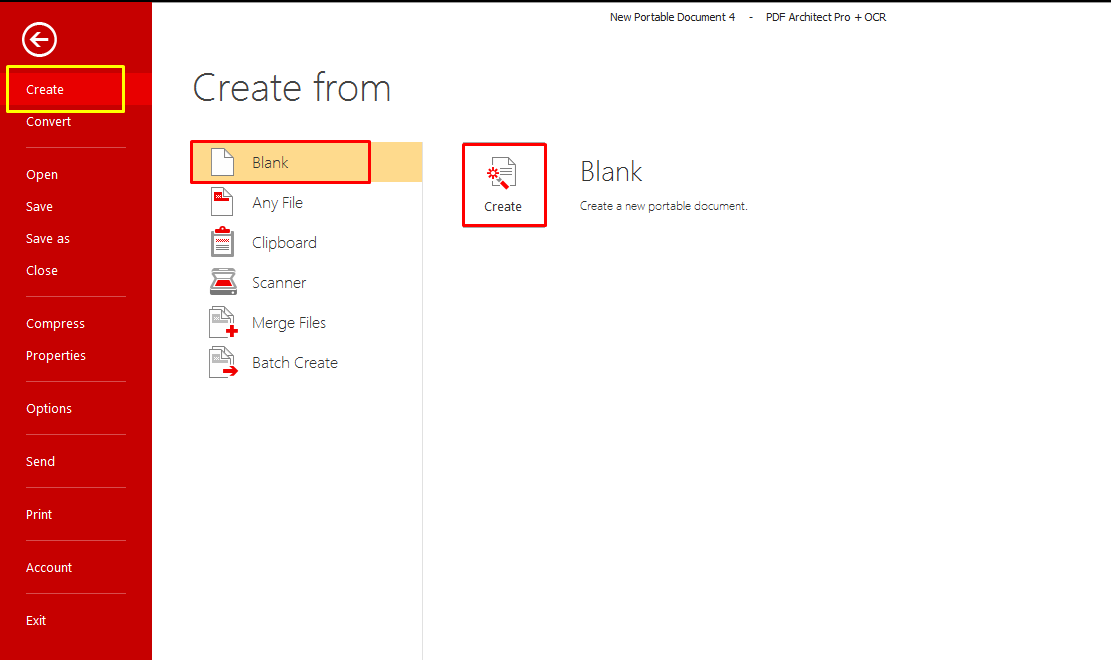 PDF Architect can convert any file that can be printed with a physical printer. PDF Architect uses what is known as a virtual printer to convert files.
You can find quick links to the various file creation tools in the
Create Module
.

This will open a Browse Window allowing you to select a file to convert into a PDF. When you click on Open the PDF will be created.
In order for this feature to be active, you will have needed to have copied/cut something. PDF Architect will create a PDF from the last cut/copied item. Click here for more information.
Create a PDF from combining/merging multiple files into one. Click here for more information.
Create a series of PDFs from multiple file sources at one time. Click here for more information.

From Scanner:
Create a PDF directly from your scanner. Click here for more information.
You may also convert a file while you have it opened in its original program. Go to the print menu in that program and change the active printer to PDF Architect. When you print the file, you will be prompted to name it and choose its location. Your file will be converted into a PDF.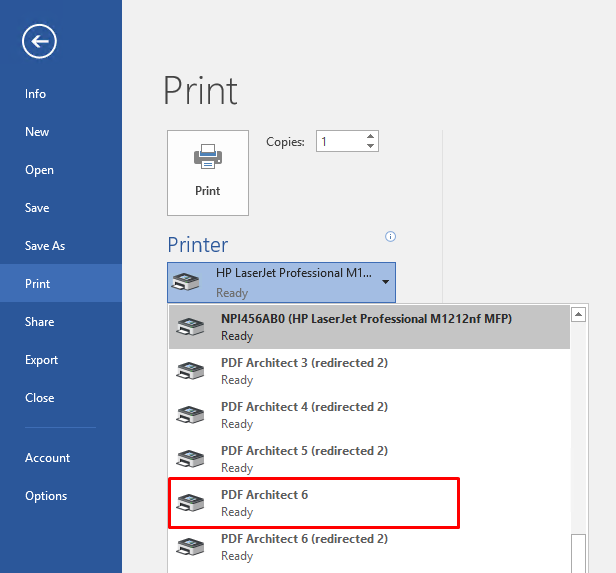 The Desktop Application also provides quick option to convert any file without even opening a program. Go to the file on your computer, then right click on it. In PDF Architect option you will see Convert to PDF. When you choose this option the file will convert and open up in PDF Architect.
​