PDF Architect 6-9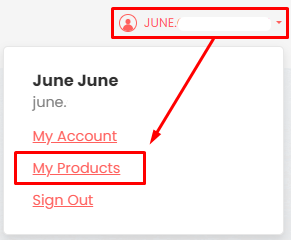 Under Manage Products you will see a list of any products that you have. Each product will be listed along with its relevant information.
Click on the arrow next to any product to determine who it is assigned to and what devices it is assigned to.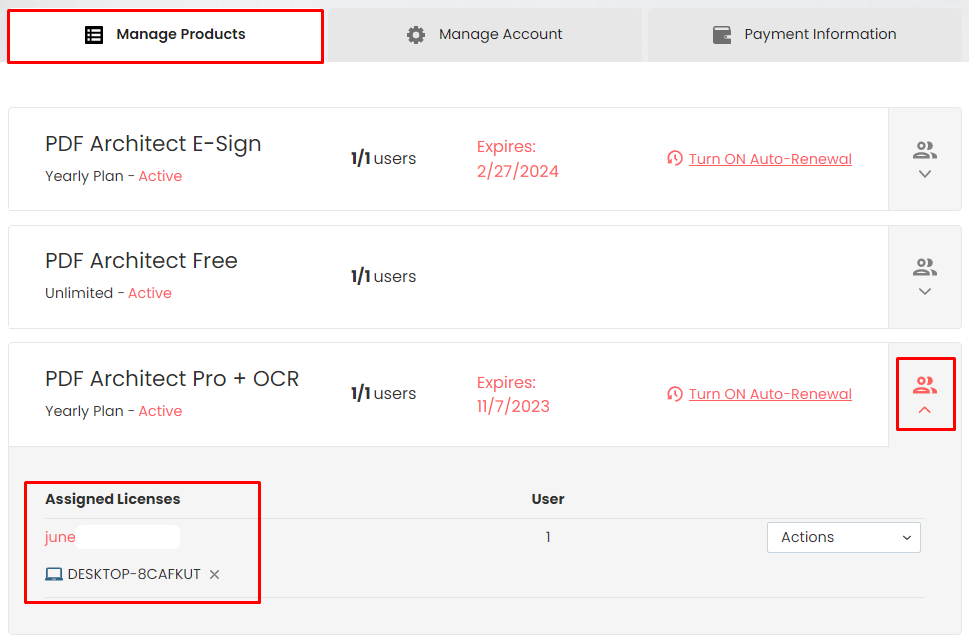 Under each product, you can see if your plan is still active or expired. This includes your trial and any product that was not renewed. From here you can renew the product.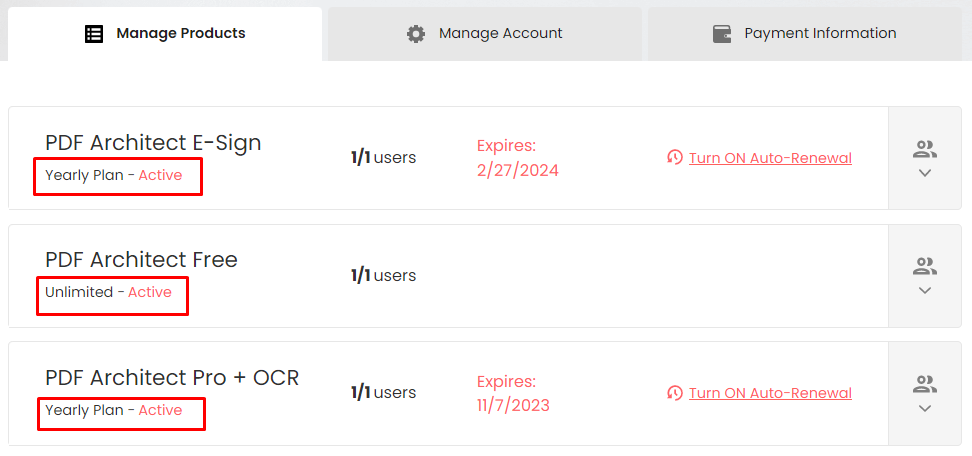 PDF Architect 5 and Older
Our new account area only displays purchases related to our most recent product. You can still review your purchases for our older versions of PDF Architect. The company that processes our transactions is Upclick.

Upclick provides clients with the ability to review all purchases. Click here to access their purchase finder.