A Combo Box is a form field which will add a dropdown menu to your document.

Click on Combo Box found in the Forms Module. You will see the outline for the combo box appear on your document. You can position it wherever you would like. When you are ready, simply click the left mouse button to place the field.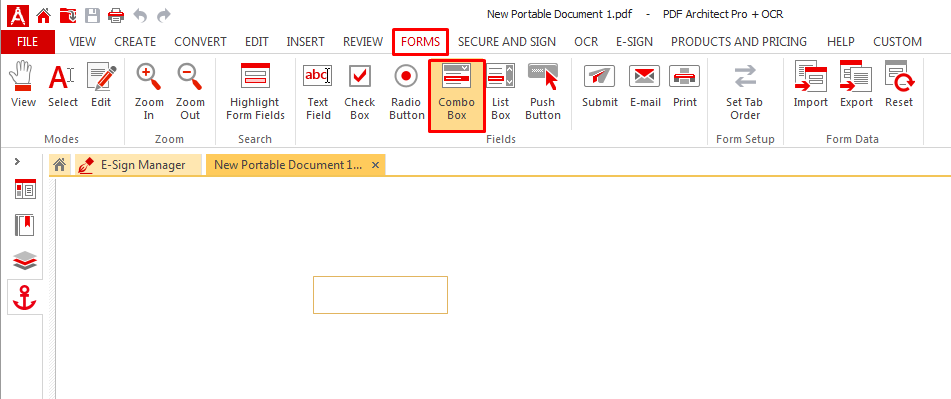 You will need to open the Properties in order to add values to the box. Click on the wrench icon on the right side while in ​Edit Mode.





Click here to learn more about form properties.
In the Value section you can add the possible options the user can choose. Click on the pencil icon next to Options.

In the window which opens you will be able to add the values. Click on the Add and you will see a text field open up. You will enter the text corresponding to each option to the dropdown. Under the Name column you will see what appears in the list in the document.

The Value column displays the name of the value when it is exported from the form. Double click on the name under either column to rename it, they don't have to match.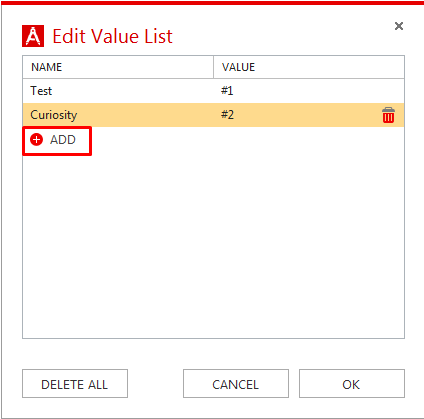 To delete an entry, click on it and you will see a blue X on the right. You can clear all content with Delete All. When you are ready to proceed click on OK.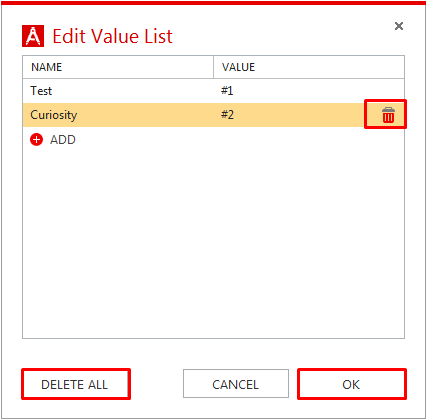 You can modify the rules surrounding your data by clicking on any of pencil icons next to any other option in the Value section.



You can edit the values at any time by right click on the field while in Edit Mode and selecting Edit Value List.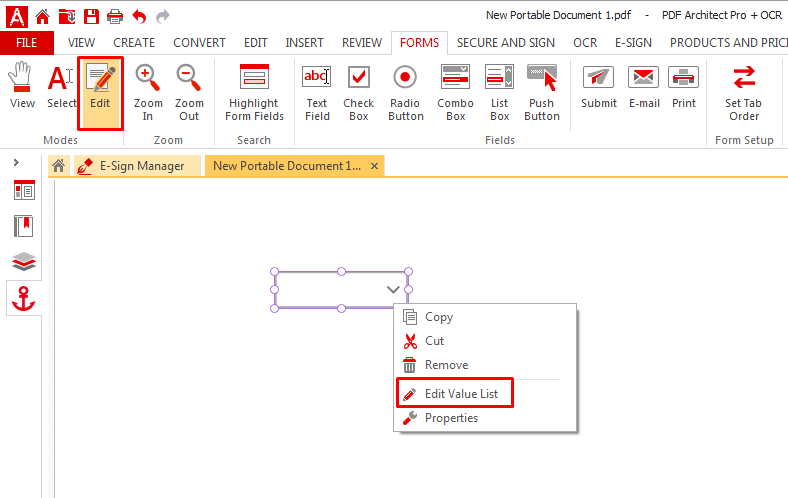 To verify the Values were entered correctly, you can test it by selecting your Combo Box while in View Mode.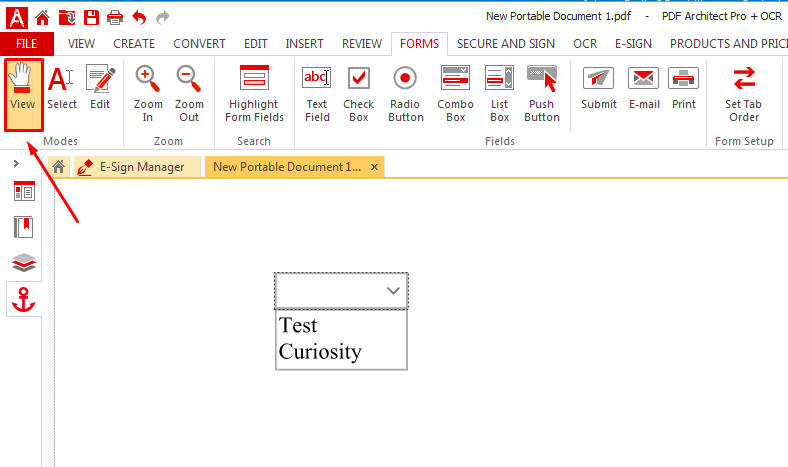 It is really easy to delete a field. Simply make sure you are in Edit Mode and then right click on your form field and select Remove.