Switch to the Edit mode.

Select the text which needs a new font. You will see the Font Name in a dropdown menu. Click here and you will be able to scroll through the full font list available on your computer.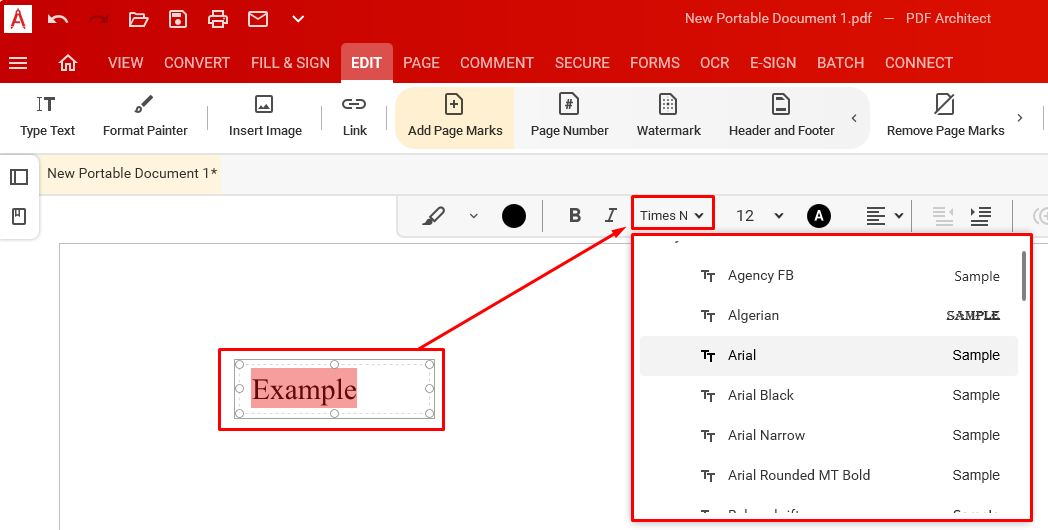 When you click on a font from the list it will be updated automatically.