There are a few options for getting answers to your questions.
We have a multi-lingual support team available to help via chat or email.
There is also a complete knowledge base with over 200 articles related to how PDF Architect works.
You can start a live chat any time 24/7.
The Support option that lets you start a chat is available on most pages of our website.
STEP 1
Click the Support Button.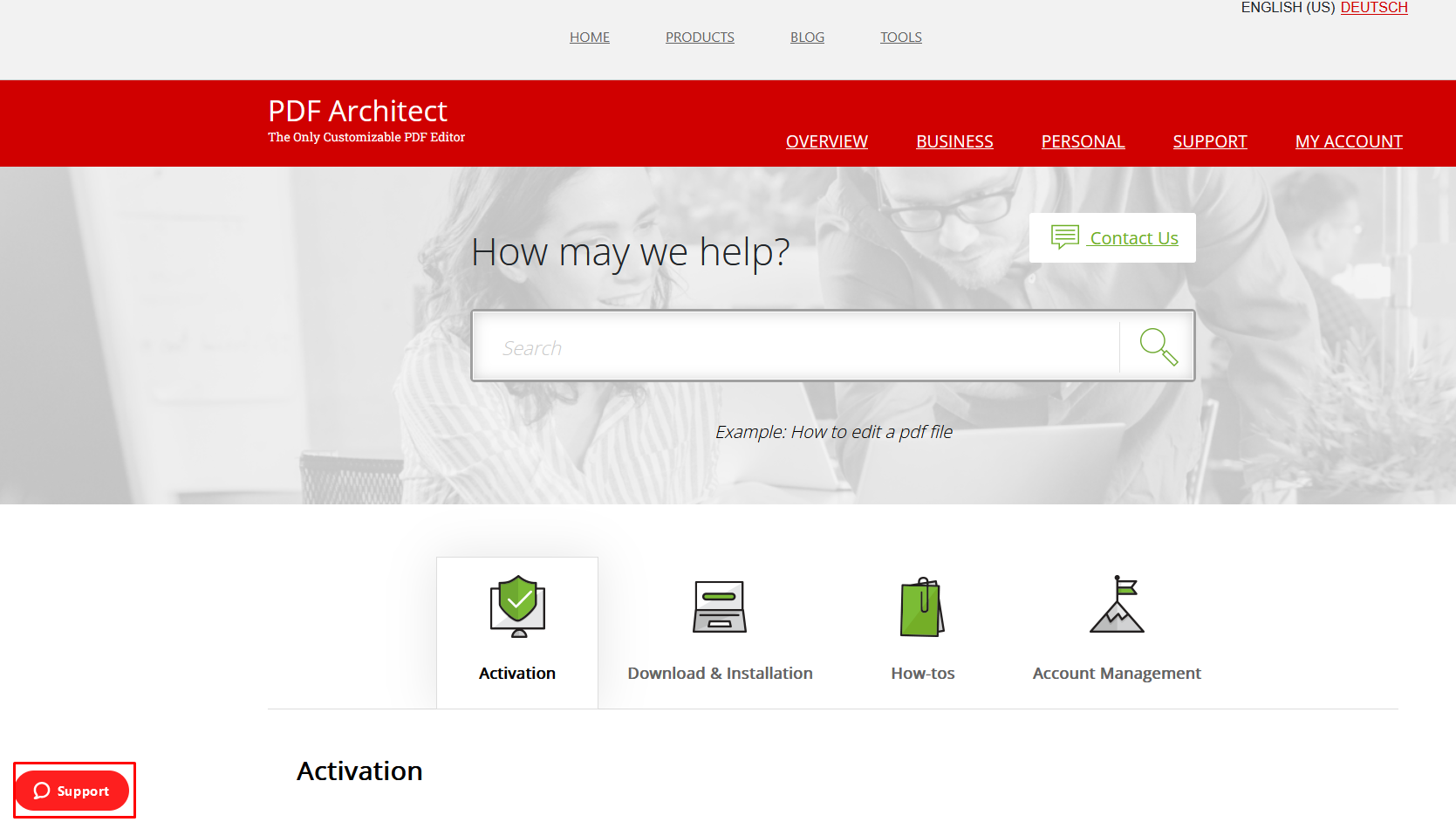 STEP 2
Let us know what you need help with by typing it into the box.
STEP 3
You'll see a list of articles appear that may contain the answer to your question.
You can choose an article of those or proceed to chat with an agent.
Click on Live Chat to speak with an support rep.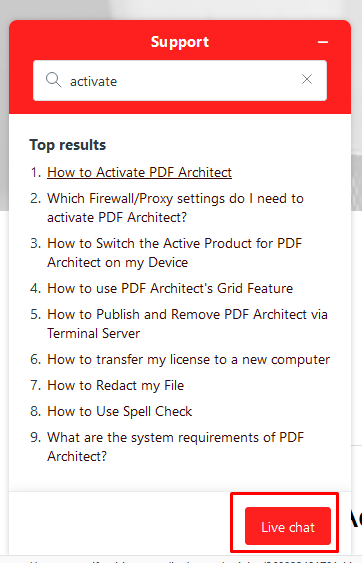 STEP 5
You'll need to provide us with your Name, email, and how we can help.
Fill out each option.
Click Start Chat.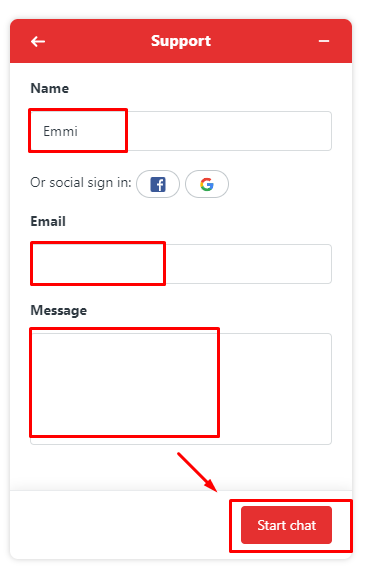 Your chat will start as soon as an someone becomes available.
You can open an email case by clicking here.
You can also find the Submit a request option on the home page of support. We encourage you to send us screenshots or problematic documents to save time later on.
STEP 1
Click Submit a request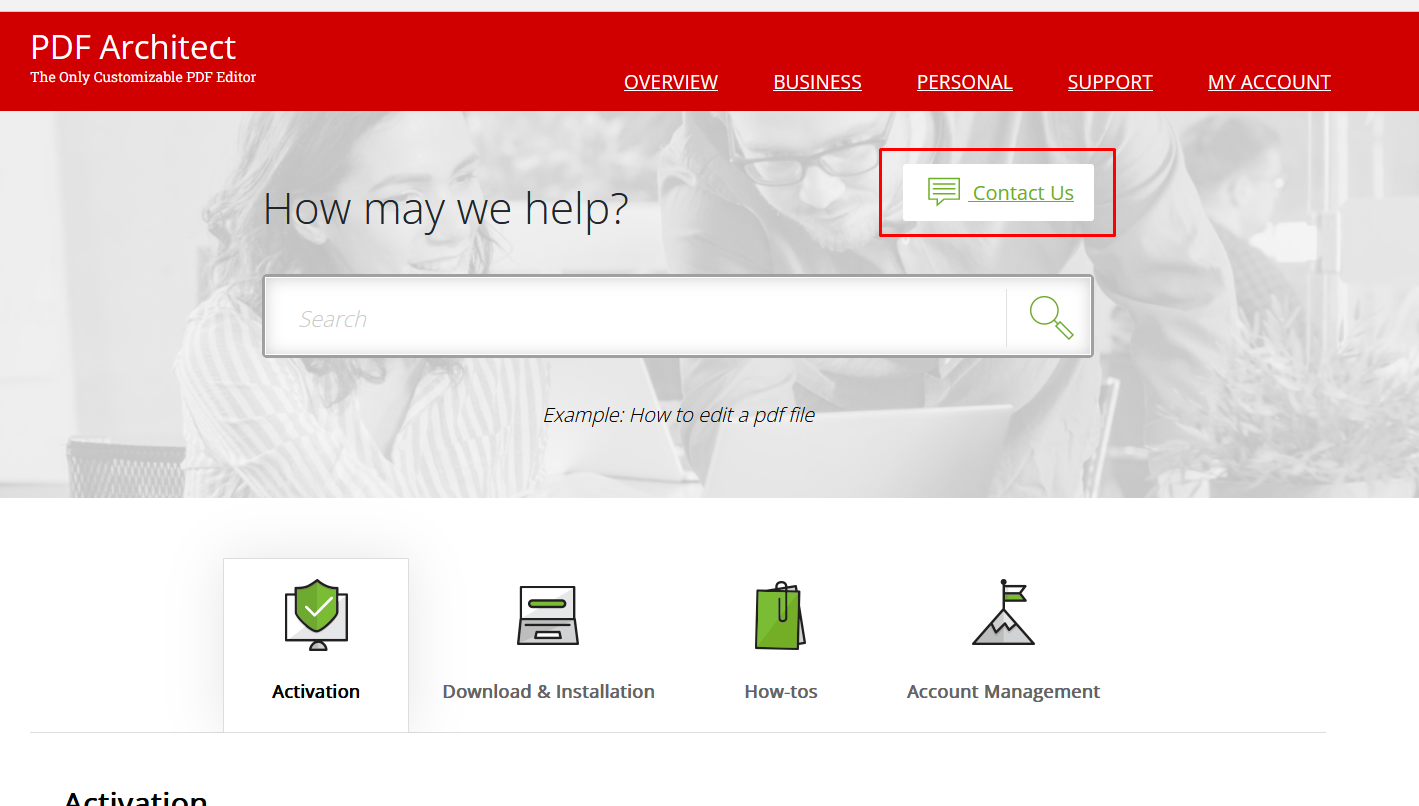 STEP 2
Fill out this form and our customer support team will receive your email request.
You'll see a list of suggested articles appear after you enter a Subject. Scroll past these to continue filling out the form.
Add any attachments.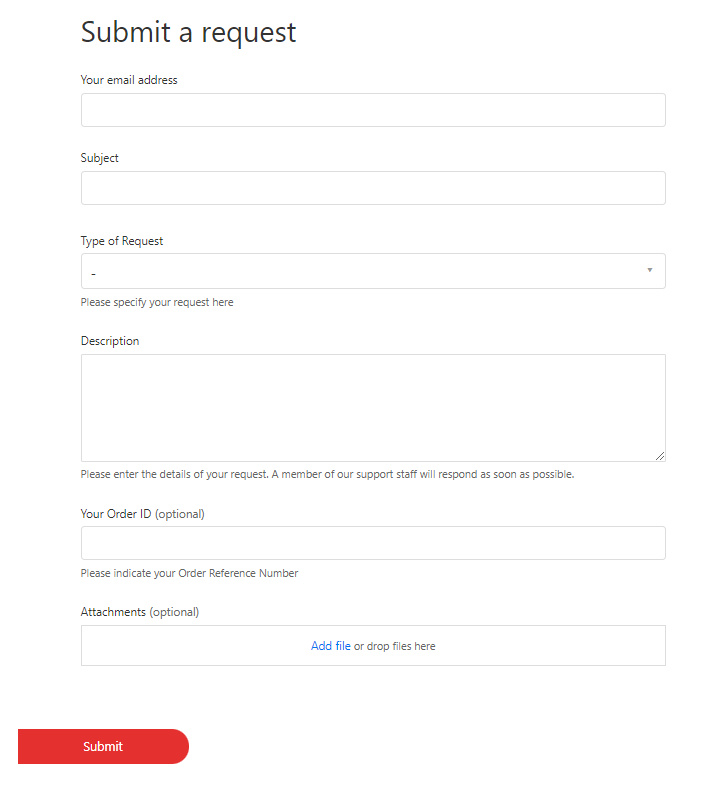 STEP 3
Click Submit.
Your ticket will be created.
You'll receive an email confirming we received your request and someone will follow up with you as soon as possible.
Search Knowledge Base:
All you need to do is use the search bar to find an article that will answer your question.
STEP 1
Type out the topic you need help with into the search bar.
As you type you'll see recommended articles appear below the search bar. Click a suggestion to head to that article.
STEP 2
Click the Search icon.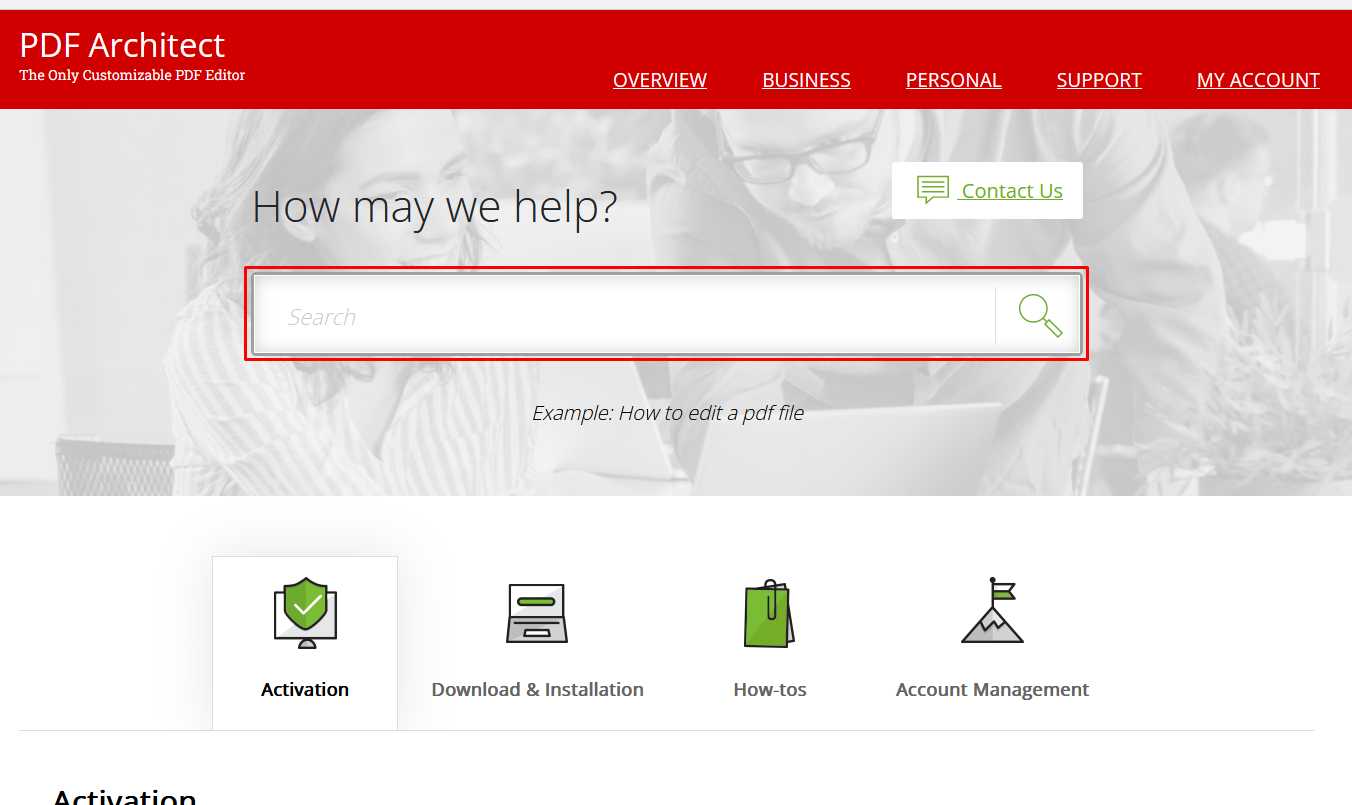 The article will then load.
If you still need help, you can search again or choose a related article.
Type into the search bar.
Click the Search icon.
or
Choose an article on the left.