In this article, we will explain why merging digitally signed PDF documents is impossible and provide a workaround for it.
Technically you cannot merge the digitally signed documents and preserve the validity of the signatures. Any time you merge the documents with digital signatures, the signatures will be either removed or invalidated. The purpose of a digital signature is to keep the document in its original form since it has been signed.
The workaround we propose is to remove the digital signatures from the files you want to combine into one. The digital signatures can later be added back in once the files are merged.
The merging process is the following:
Open the Create & Convert module.
Click on Merge.

Click on the plus icon and add the files you want to merge.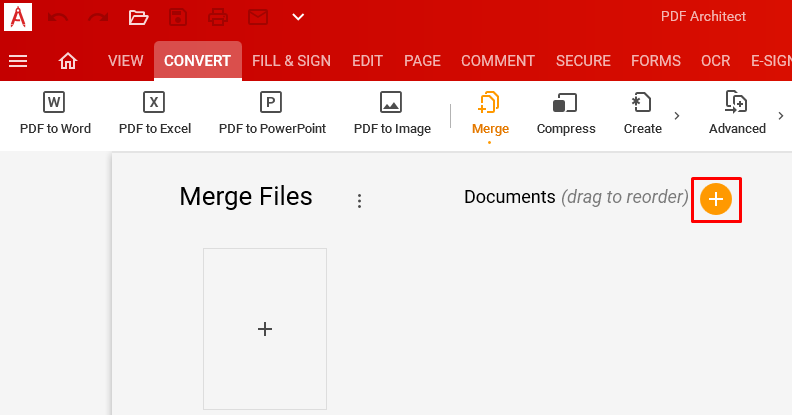 The digitally signed documents you add to the list will have the signature icon on them.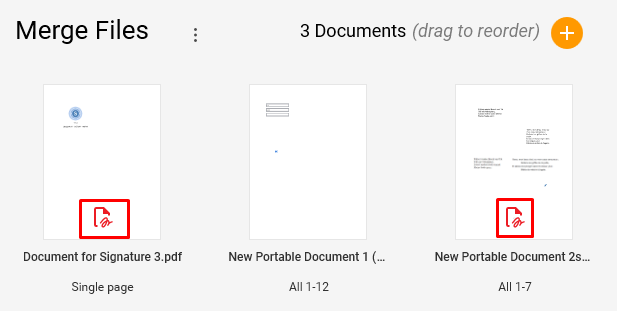 Once you click on the Merge button, you will be provided with the option to either Remove the signature from the document or Remove the document from the list.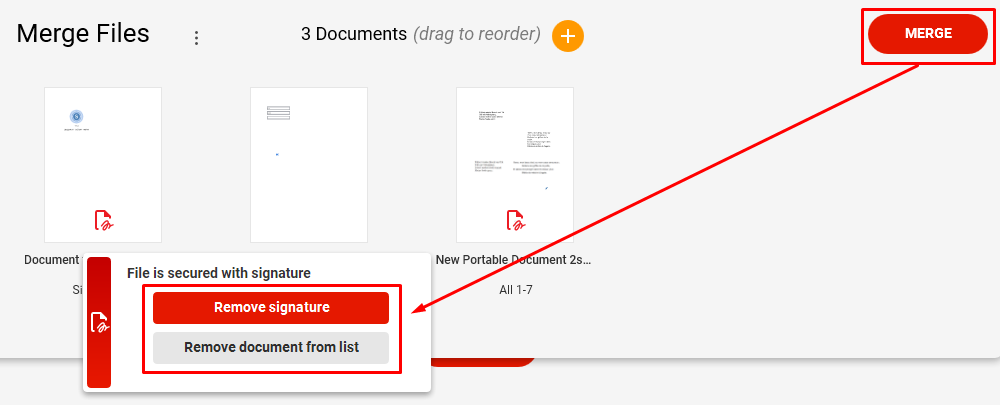 Click the Remove signature button for each document to proceed with the merging process.
Once all the signatures are removed you can click on the Merge button once again.
After the merge, the digital signatures can be added back in. Click here to find out how to add the digital signature to your document.